Normal Mental Health: How Does Chasing It Create Stigma?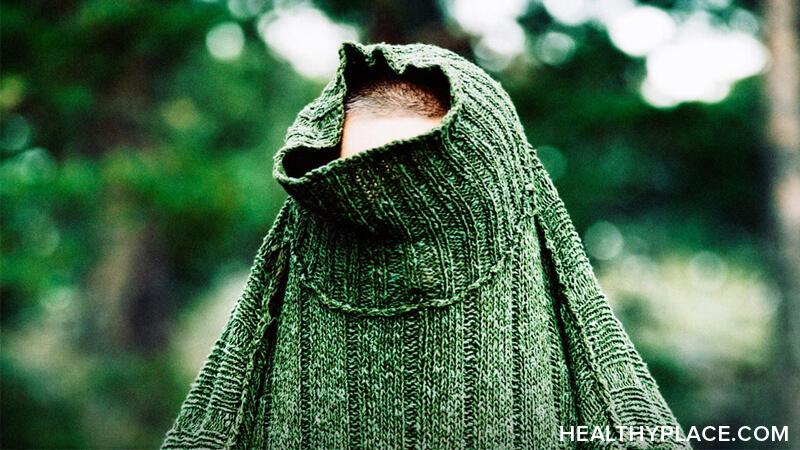 The idea of "normal" mental health affects me as someone who struggles with mental illness. I often fall prey to the idea that mental health is something I can only achieve by becoming more like "normal" people. In an age of health coaches and self-help gurus, it can be easy to believe that the ability to conform to a more widely accepted lifestyle is the answer to all mental health problems. Unfortunately, rather than offering a solution, the myth of normal mental health creates more stigma around mental illness.
What Is Normal Mental Health?
In a recent session with my therapist, I confessed how much shame I had about not being able to live "like a normal person." She instantly challenged me by asking an important question: what is normal? The truth is that the normal person doesn't exist.
When it comes to mental health, normality is a myth that does little to provide a path to long-term recovery. Instead, it serves as a standard we measure ourselves against, consistently finding that we come up short in comparison.
How We Define Normal Mental Health
People tend to define what is normal according to their perceptions about several things:
What seems safest/most secure
What is easy to accept
What has worked well for friends/family/acquaintances
What is traditionally done
While pursuing one's idea of a normal life with normal mental health may make things easier for some, those who struggle with mental illness often find that they encounter even more obstacles on the "path to normal" than they would by choosing a different way.
They may find that what offers them the most safety and security is not easy to accept. They may find that what has worked well for people they know goes terribly wrong for them. They may find that what is traditionally done would cause them greater hardship than finding an alternative route.
Getting Past the Mental Health Normality Myth
I still have a hard time with comparing myself to my own variation of what I deem normal mental health. Even if normality is a myth, it can be a hard concept to get rid of. This is especially true for those who feel different within society. However, it is important to remember that being different does not make one abnormal as a result.
This has been an important truth for me to embrace. While seeing myself as different comes with its own set of challenges, it does not give me the sense of inherent shame that defining myself and my life as abnormal does.
Challenge Perceptions of Normal in the Mental Health Community
As we move onward into the new year, I would encourage us all to challenge our own ideas of what constitutes normality. It is incredibly important to consider whether those ideas are helping or hurting us on the road to recovery.
What ideas about being "normal" have you come up against? How might they have contributed to mental health stigma in your life?