Eating Disorder Facts You May Not Know
Here's what's happening on the HealthyPlace site this week:
---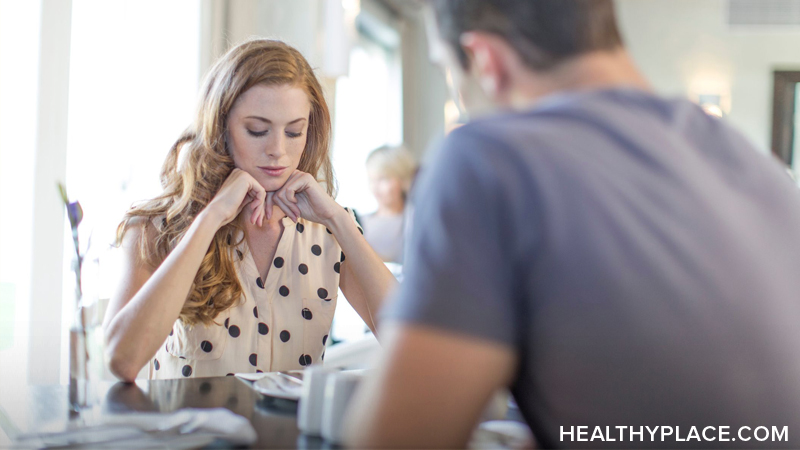 Eating Disorder Facts You May Not Know
Eating disorders are complex mental disorders that, often are misunderstood. A glimpse into eating disorder facts can shed light on a subject that deserves to emerge from the dark.
Did you know that many people can name one or two eating disorders, usually anorexia or bulimia, but the American Psychiatric Association's Diagnostic and Statistical Manual of Mental Disorders, Fifth Edition (DSM-5) categorizes eight?
Avoidant/restrictive food intake disorder
Other specified feeding or eating disorder
A common stereotype of someone with an eating disorder is that she's an adolescent or in her early 20s. While that often is the case, feeding and eating disorders can affect people as young as infants and can occasionally strike after the age of 40. Females are typically affected more often than males; however, males can and do develop eating disorders.
Eating disorders frequently occur with other disorders. The most common comorbid illness, says the DSM-5, are
Anxiety disorders (particularly social, generalized, and specific phobias)
Mood disorders
Obsessive-compulsive disorders (OCD)
Body dysmorphic disorder
Eating disorders impair physical and mental health, and disrupt many areas of functioning: emotions, thoughts, and behaviors. This can make treatment difficult. Difficult, though, does not mean impossible. People can overcome eating disorders and thrive.
(Are you wondering if you might have an eating disorder? Take our eating disorder test and share the results with your doctor or therapist.)
Related Articles Dealing with Eating Disorders
Your Thoughts
Today's Question: If you or someone you know has dealt with an eating disorder, what do you want others to know about these illnesses? We invite you to participate by sharing your thoughts, experiences, and knowledge on the HealthyPlace Facebook page.
From the HealthyPlace Mental Health Blogs
On all our blogs, your comments and observations are welcomed.
Feel free to share your thoughts and comments at the bottom of any blog post. And visit the mental health blogs homepage for the latest posts.
------------------------------------------------------------------
From HealthyPlace YouTube Channel
I'm Hannah. I Have Bipolar 2
Bipolar and Sleep: Why is It Such a Nightmare?
Bipolar disorder and sleep problems. Everybody with bipolar disorder that I've spoken to seems to have a sleep problem. Do you?. (Watch Hannah and subscribe to the HealthyPlace YouTube channel for more great mental health videos.)
------------------------------------------------------------------
Most Popular HealthyPlace Articles Shared by Facebook Fans
Here are the top 3 mental health articles HealthyPlace Facebook fans are recommending you read:
If you're not already, I hope you'll join us/like us on Facebook too. There are a lot of wonderful, supportive people there.
------------------------------------------------------------------
Mental Health Quote
"You can't calm the storm so stop trying. What you can do is calm yourself. The storm will pass."
Read more abuse quotes.
------------------------------------------------------------------
That's it for now. If you know of anyone who can benefit from this newsletter or the HealthyPlace.com site, I hope you'll pass this onto them. You can also share the newsletter on any social network (like facebook or stumbleupon) you belong to by clicking the links below. For updates throughout the week, follow HealthyPlace on Twitter or become a fan of HealthyPlace on Facebook. Also, check out HealthyPlace on Instagram, YouTube and Pinterest, where you can share your mental health pins on our Share Your Mental Health Experiences board.
APA Reference
Peterson, T. (2019, March 4). Eating Disorder Facts You May Not Know, HealthyPlace. Retrieved on 2023, September 30 from https://www.healthyplace.com/other-info/mental-health-newsletter/eating-disorder-facts-you-may-not-know
Last Updated: March 5, 2019