National Eating Disorders Awareness Week 2019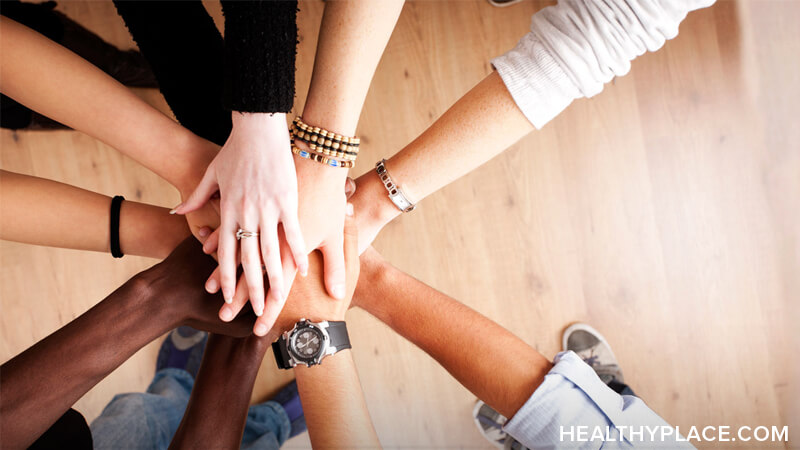 Each winter, the National Eating Disorders Association (NEDA) sponsors an event called National Eating Disorders Awareness Week, and it's almost time for this annual outreach to make its return in 2019. This year's NEDA Week 2019 is from February 25 to March 3, and the overarching theme of the event is "Come as You Are." As a nationwide movement, NEDA Week 2019 aims to confront the stigma of eating disorders, enhance the visibility of its epidemic scale, and point toward access to recovery. So as it approaches, here is a basic rundown of what can be expected from the National Eating Disorders Awareness Week 2019. 
Unpacking the Theme of this Year's NEDA Week 
According to NEDA's website, the idea behind the theme of "Come as You Are" is to promote more inclusion within the community of eating disorder survivors. A frequent misconception that someone's weight must drop below a certain threshold in order to meet the diagnostic criteria for an eating disorder has impeded many sufferers from receiving the treatment they need. So the "Come as You Are" ethos strives to challenge this harmful construct and educate people that eating disorders can manifest in any race, gender, body shape or age bracket. Moreover, NEDA Week's message of inclusion encourages all those who suffer—despite where they are in the healing and body acceptance process—to join the conversation, share their experiences, and connect with others who can support them in eating disorder recovery.
Resources to Get Involved in NEDA Week 2019
There are a number of avenues to spread the awareness of eating disorders and unite in healing discourse during this year's NEDA Week. The organization's website has many resources for involvement, whether on the Internet or at numerous events taking place around the country. Below are some ideas to help reinforce the important advocacy efforts of the 2019 National Eating Disorders Awareness Week. 
Start a dialogue on social media. NEDA offers both sharable graphics and post templates that you can publish on Facebook, Twitter, Instagram, and other platforms with the official hashtags #NEDAwareness and #ComeAsYouAre.
Become informed about the illness. There are bio-psycho-social factors which contribute to the development of an eating disorder, so NEDA has created video resources to provide insight on the complex nature of this disease and how to come alongside sufferers.
Attend or create an outreach event. Workshops, seminars, fundraiser walks, artistic exhibits, and self-care practices are being hosted in communities nationwide during this week, and NEDA has a list of the different events to choose from, or there is also an option to create a new event and post it on the NEDA website too. 
APA Reference
Schurrer, M. (2019, February 20). National Eating Disorders Awareness Week 2019, HealthyPlace. Retrieved on 2023, September 27 from https://www.healthyplace.com/blogs/survivinged/2019/2/national-eating-disorders-awareness-week-2019
Author: Mary-Elizabeth Schurrer