Don't Wait to Feel Better to Reclaim Your Mental Health
Here's what's happening on the HealthyPlace site this week:
---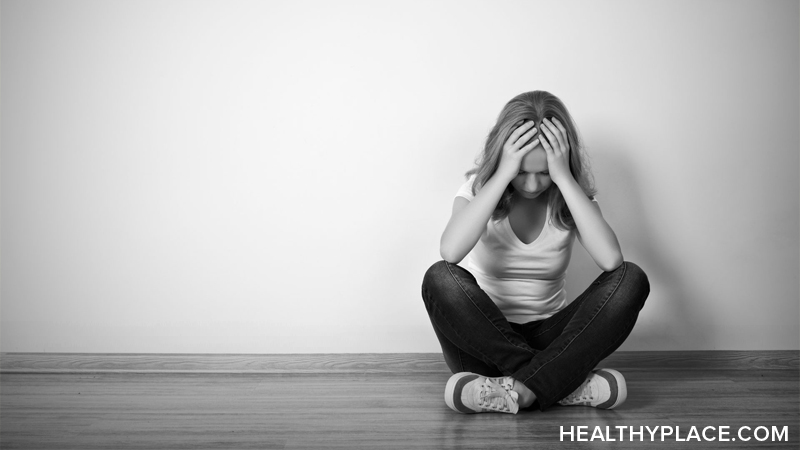 Don't Wait to Feel Better to Reclaim Your Mental Health
When our mental health suffers, our whole being suffers, too. Depression, for example, zaps people's energy, sense of pleasure and joy, and motivation. Anxiety can cause people to avoid situations, places, and even friends and family. Nearly all mental disorders interfere in some way with people's ability to live their life fully. Logically, it makes a lot of sense to look forward to feeling better so you can regain mental health and live the life you desire.
While counterintuitive, overcoming mental health challenges and re-creating a vibrant life starts before you feel well enough to take action steps. Action comes first. Improved mental health follows. Doing something, small at first, increases energy so you can gradually do more. Thoughts become more positive, regulating emotions becomes easier, and motivation builds so that eventually, you find that you are doing things because you want to—and you know you're capable.
Reclaiming your mental health with action is effective, but it is a gradual process. It complements other approaches you may be taking to regain mental health, such as medication or therapy. Do something you enjoy (or used to enjoy) every day, even for a short time. With every positive action, you move away from your challenges and closer to your mental health.
Related Articles Dealing with Action and Mental Health
Your Thoughts
Today's Question: What advice do you have for those who are struggling to do things because of mental health challenges? We invite you to participate by sharing your thoughts, experiences, and knowledge on the HealthyPlace Facebook page.
From the HealthyPlace Mental Health Blogs
On all our blogs, your comments and observations are welcomed.
Feel free to share your thoughts and comments at the bottom of any blog post. And visit the mental health blogs homepage for the latest posts.
------------------------------------------------------------------
Most Popular HealthyPlace Articles Shared by Facebook Fans
Here are the top 3 mental health articles HealthyPlace Facebook fans are recommending you read:
If you're not already, I hope you'll join us/like us on Facebook too. There are a lot of wonderful, supportive people there.
------------------------------------------------------------------
Mental Health Quote
"You don't need to change your negative thoughts. You just need to change how you engage with them. Observe them, choose not to believe them, and then let them naturally pass like clouds in the sky. They will pass. They always do."
Read more borderline quotes.
------------------------------------------------------------------
That's it for now. If you know of anyone who can benefit from this newsletter or the HealthyPlace.com site, I hope you'll pass this onto them. You can also share the newsletter on any social network (like facebook or stumbleupon) you belong to by clicking the links below. For updates throughout the week, follow HealthyPlace on Twitter or become a fan of HealthyPlace on Facebook. Also, check out HealthyPlace on Instagram, YouTube and Pinterest, where you can share your mental health pins on our Share Your Mental Health Experiences board.
APA Reference
Peterson, T. (2019, November 11). Don't Wait to Feel Better to Reclaim Your Mental Health, HealthyPlace. Retrieved on 2023, December 8 from https://www.healthyplace.com/other-info/mental-health-newsletter/dont-wait-to-feel-better-to-reclaim-your-mental-health
Last Updated: November 12, 2019