I Cope with Schizoaffective Anxiety by Creating Coziness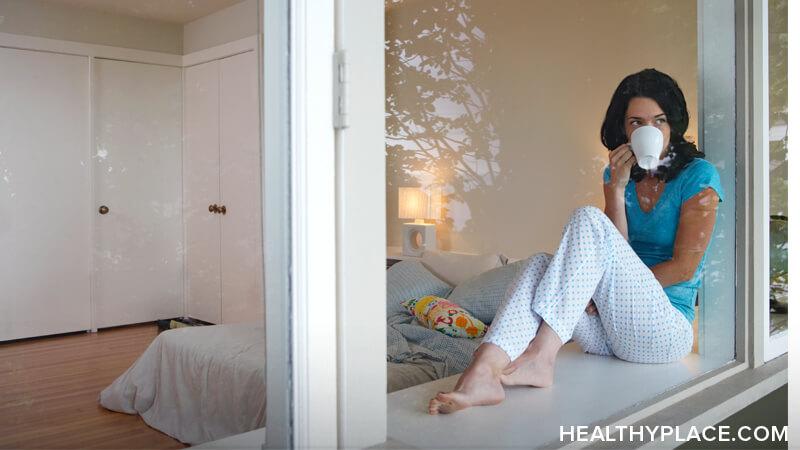 Lately, I've been cultivating what I call a philosophy of coziness to cope with schizoaffective anxiety. I got the idea from the Danish concept of "hygge" (pronounced hyoo-gah) which often translates to mean a certain kind of coziness ("The Joy of Hygge: Practice Self-Care Like a Scandinavian"). I was going to write this article on how hygge helps with my schizoaffective disorder, but I'm no expert on hygge—I literally discovered it less than two weeks ago. But hygge is becoming a springboard to create my own sense of inner coziness, and that's helping me cope with schizoaffective anxiety.
Philosophy of Coziness to Cope with Schizoaffective Anxiety
My philosophy of coziness to cope with schizoaffective anxiety has a long history. As a kid, long before I discovered hygge and adapted it into my own philosophy of coziness, my father talked about feeling warm and cozy inside, feeling warm and cozy and safe. The times I remember feeling coziest inside, and very safe, were with my dad when I was a toddler. I remember he would hold me while he watched television on the weekends, and I would listen to his heartbeat. I have never felt warmer, cozier, or safer.
But what does all this have to do with schizoaffective anxiety? To revisit hygge for a second, my favorite translation of the Danish word can be found in the book The Little Book of Hygge1 by Meik Wiking. In it, he writes, "Hygge has been called . . . 'coziness of the soul' . . ."
Using 'Coziness of the Soul' to Cope with Schizoaffective Anxiety
That's what's really helping me to cope with schizoaffective anxiety: this idea of prioritizing "coziness of the soul." It's a form of self-care for me. I've started to take stock of feeling warm, cozy, and safe. I've been slowing down.
This doesn't mean I've stopped pushing myself to do better. Last week, I made myself relearn to drive in the snow. I didn't have anywhere to go, I just wanted to practice. But to make me feel cozier while doing it, I put on really mellow, soothing music. Also, practicing this ensured that I'd feel calmer—or cozier if you like—when I do have to drive somewhere in the snow.
I can't always feel cozy. This morning I rushed out the door because I was late to therapy. But I made even this stressful situation cozier by grabbing my fluffiest sweater and a scarf my husband had knitted for me. (I got the idea of a fluffy sweater and a homemade knitted scarf from reading about hygge.) This philosophy of inner coziness is especially helpful around this time of year because the holidays are so stressful. I'm finding more and more that taking time to do things that make me feel warm, cozy, and safe—whether it's having a pajama day, sleeping in, or listening to soothing music—is essential to my mental wellbeing.
Sources
Wiking, Meik, The Little Book of Hygge. HarperCollins Publishers. 2017.
APA Reference
Caudy, E. (2018, December 13). I Cope with Schizoaffective Anxiety by Creating Coziness, HealthyPlace. Retrieved on 2023, September 28 from https://www.healthyplace.com/blogs/creativeschizophrenia/2018/12/i-cope-with-schizoaffective-anxiety-by-creating-coziness
Author: Elizabeth Caudy