Build a Network for Anxiety Support that Includes Yourself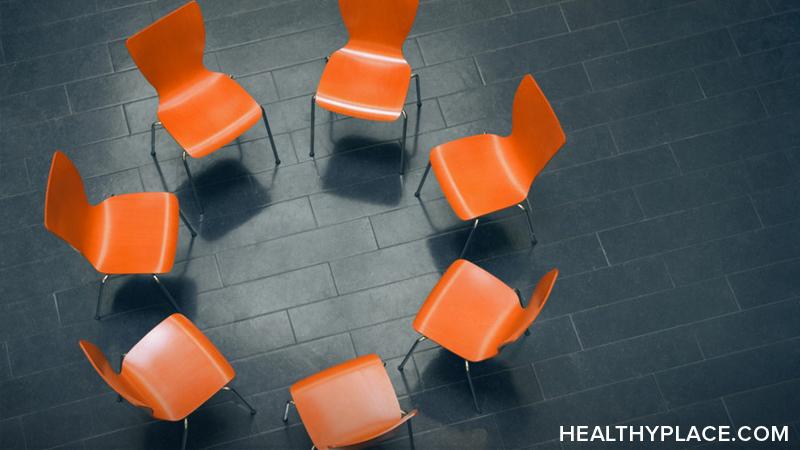 Building a network for anxiety support can be an important part of overcoming anxiety. A support system of any type can empower you to take the necessary steps to overcome anxiety and create the quality life you want to live. When you have an anxiety support network on your side, it's comforting and can help you gather the courage to do what it takes to beat anxiety. As you build such a network, don't forget to include the most powerful support person of all: yourself. 
Who You Might Include in Your Anxiety Support Network
Support networks mean different things to different people. Some people benefit from having a large number of people with whom they can confide and with whom they feel accepted. Other people want a single close friend and confidant, a partner for acceptance and encouragement. There is no right or wrong way to shape your support network. What is "right" is what makes your anxiety better rather than worse.
Some sources of anxiety support that people often find helpful include:
Community-based support groups 
Therapy groups (These are more structured than support groups and are led by a therapist rather than a peer with lived anxiety experience.)
One or a few friends 
Family members 
Online forums, chats, and messaging 
Any of these can be the foundation of a strong support network (not every one is good for everybody). Missing from this list, though, is the most important person in your network: you.
Why Your Anxiety Support Network Should Include You
At first, it might seem strange that you'd be a component of your support network. After all, the idea of a support network is to have others that can, among other things:
Help you know that you're not alone
Affirm that your anxiety isn't a character flaw
Share techniques that help them as they work to overcome their own anxiety
Give you gentle feedback about your thoughts, emotions, and behaviors that might be contributing to anxiety
These are functions that can make support networks important for many people dealing with anxiety. Many times the strongest support is a network of one. In addition to having others in your life to support you as you journey toward a life with very little anxiety, rely on yourself. 
Some reasons why you should be a source of support for yourself:
You are always with yourself, but people come and go. Relying completely on others can increase anxiety as we worry about what will happen if someone is no longer there.
You know yourself better than anyone. Sharing things about yourself is important, but you have the deepest understanding of your anxiety, your identity, and your goals. 
You have unique strengths that you can use to beat anxiety.
You hold the power and inner strength to take the actions you need to take. 
When you take steps to lower your anxiety, you empower yourself to do more. 
Taking measures to reduce anxiety increases self-confidence and self-efficacy (the belief in yourself and your ability to create and achieve goals).
Some people prefer a great deal of external support for anxiety. Others don't enjoy such support. Either way, don't forget to include yourself. You don't have to ditch support networks to call upon your own inner strength. In fact, support networks for anxiety can be a place to gain new tools and ideas for anxiety coping skills. They let you share your own wisdom and experiences with others. Your support network is a place where you don't feel judged and alone.  

Your support network, though, is incomplete if you don't add yourself. Support networks don't take away your anxiety. You are the one who does that, with or without a large network for anxiety support. 
APA Reference
Peterson, T. (2018, December 13). Build a Network for Anxiety Support that Includes Yourself , HealthyPlace. Retrieved on 2023, December 11 from https://www.healthyplace.com/blogs/anxiety-schmanxiety/2018/12/build-a-network-for-anxiety-support-that-includes-yourself
Author: Tanya J. Peterson, MS, NCC, DAIS
I really love this idea. This can seem like one of those no-brainers, or "why would I evers?" but it makes total sense. We spend the most time with ourselves out of anyone, we know ourselves better than anyone, and we can often be our biggest critics. So, when you put that all together it speaks to how incredibly important and powerful it would be for us to be in our own support system. We have to support ourselves! Wonderful read.
Hi Lizanne,
Your insight is always such a positive contribution. Thank you for adding your thoughts!
In search of a forum to share anxiety symptoms and remedies. Wish to hear from those suffering from sudden onset of nervousness, nausea and a sense of doom. These feelings come and go fairly quickly but cause a feeling of intense illness.
Leave a reply