My Final Post: A Hopeful Goodbye to 'Surviving ED'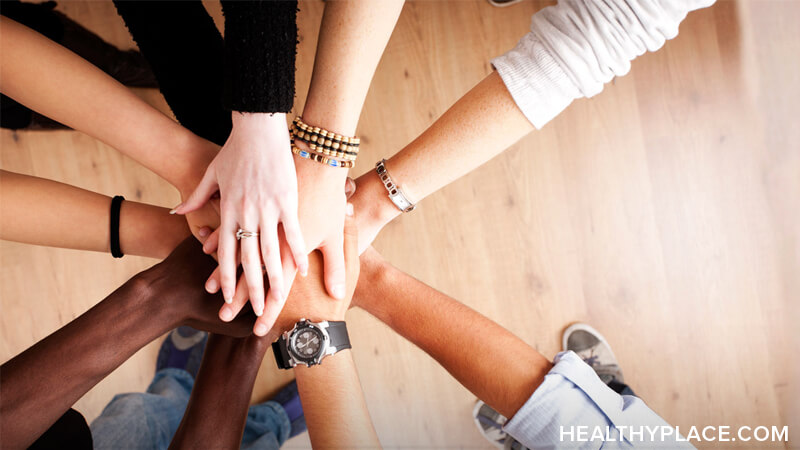 It's my final post on Surviving ED for HealthyPlace and I part with a hopeful goodbye. I've been grateful for the opportunity to write about and raise awareness of eating disorders. In recent years, I've witnessed the tide turning as the conversation about eating disorders has focused on its complexity and diversity. I hope that together, as survivors and mental health advocates, we continue chipping away at the stigma that accompanies food-related mental illness, so that more and more individuals struggling in isolation can get the help they need.
Improvements in Research
Despite the topic of eating disorders frequently making headlines, it often seems that this mental health issue is viewed in a dark shadow. We're often told that the epidemic is expanding and striking younger and younger and that mental health professionals still don't fully understand complex illnesses like bulimia.
But eating disorder research, while historically focusing on women, has widened its scope and has come a long way to understanding the etiology behind eating disorders and the best line of treatment for eating disorders. Having worked in an eating disorders service and assisted with research on prevention programs, I've witnessed positive and rapid changes take place.
Greater Awareness Around the World
The intangibility of mental illness has meant that statistics are not always a reliable indicator of whether or not a problem exists. I question whether the seeming proliferation of eating disorders around the world merely reflects a cultural shift rather than an emerging epidemic as societies become more knowledgeable and better able to recognize and detect the prevalence of this issue. The growing conversation around eating disorders reassures me that the situation will continue to improve when it comes to raising awareness and providing better access to healthcare.
An important part of my work as a writer will always center around dismantling the shame and stigma that surrounds eating disorders. As a survivor, I understand that a culture of secrecy has exacerbated this issue. I hope that more and more authentic and diverse narratives emerge over time. I hope that research continues to focus on the neurophysiology of eating disorders while improving treatment for patients. And most importantly, I hope that people struggling with the illness feel better able to reach out and access the support they need. I'm hopeful for the future of eating disorder awareness and treatment, and will continue to investigate and discuss this issue openly, honestly, and loudly!
APA Reference
Redif, Z. (2019, November 6). My Final Post: A Hopeful Goodbye to 'Surviving ED', HealthyPlace. Retrieved on 2023, September 27 from https://www.healthyplace.com/blogs/survivinged/2019/11/my-final-post-a-hopeful-goodbye-to-surviving-ed
Author: Ziba Redif