Guilt, Shame, and Responsibility in Mental Illness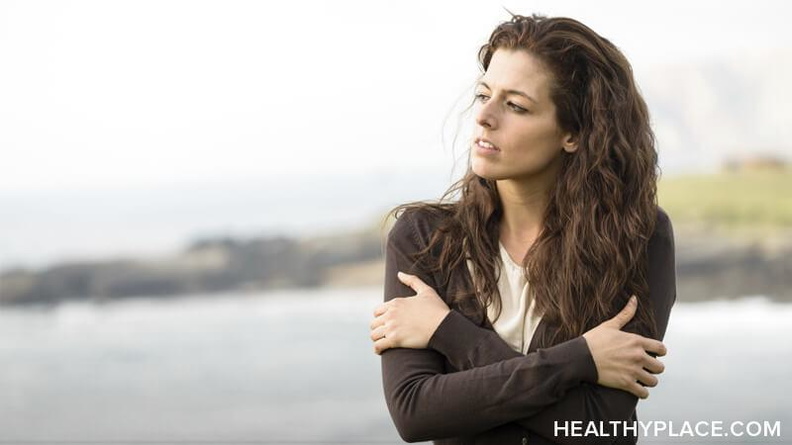 When should the symptom-induced guilt and shame end and responsibility in mental illness begin? Chris T. (actual person, name changed) has been diagnosed with bipolar disorder. One of the ways his bipolar manifests is hypersexuality. This symptom drives Chris to act out sexually. He's a married man and over the years has had two extramarital relationships. He has come perilously close on more than one occasion to losing his entire family. Chris feels guilt and shame. He doesn't deny responsibility in his mental illness, but his wife is torn apart because of his actions.

Millie, Chris's wife says,
The question of balancing the mental illness with responsibility and accountability is not just an abstract question to me. It's many intensely personal questions I've struggled with so much in my relationship with my husband. I've actually felt guilty for being mad at him, because I know the bipolar affects so much of it. But at the same time, I rage against that idea, because his behavior has caused me so much unbearable pain.
Chris says he also struggles with guilt. "I always hear this stuff in my head. You didn't act like that because you're bipolar. You're just an unfaithful jerk." He explains that he is constantly going back and forth in his mind. "I'm afraid to accept that it's partly my illness because I'm afraid of being the type that just makes excuses for everything."
We all know mental illness affects our behavior in so many ways. We also know that mental illness is not a choice people make.
Where Does Responsibility In Mental Illness Begin?
Where does mental illness end and responsibility and accountability begin? Does the fact that I have a mental illness serve as an excuse for bad behavior? And if it does not, where do we factor the person's illness into the equation, while attempting, simultaneously, to hold the individual accountable for his actions?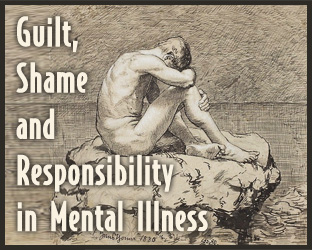 The mentally ill brain is damaged and disordered (Why Can't People Accept the Evidence of Mental Illness?). And, like most things in life, there is no easy, black-or-white answer to these questions. There are nuances always, mostly because each person and situation are different, and may call for a different approach.
The questions must be asked on a societal level and on a personal level. Society has a duty to hold people accountable when their actions are a threat to society. Most mental health issues are acknowledged as a problem in the brain. Research has borne this out (Brain Damage From Bipolar Disorder). Now, I ask you, is it fair and just to blame a person for behavior caused by a malfunction in the person's brain? Behavior the person most likely would've never engaged in but for the brain problem?
It's rather like a person having a horrible seizure in public. If the person destroys any property or hurts another person, what's likely to happen? Nothing, probably, because we recognize the person is not fully in control. This person has a health issue, which causes him to have these terrible seizures, and that's why the damage was caused. It is neither fully fair nor just that mentally ill persons are not given that same level of understanding.
In the end, of course, we can't use our illnesses as an excuse. However, we do have every right to expect that our health condition will be fully considered in determining what, if any, consequences we will face.
APA Reference
Ehrmantrout, M. (2014, April 16). Guilt, Shame, and Responsibility in Mental Illness, HealthyPlace. Retrieved on 2019, September 23 from https://www.healthyplace.com/blogs/recoveringfrommentalillness/2014/04/guilt-shame-and-responsibility-in-mental-illness
Author: Mike Ehrmantrout