About Natalie Jeanne Champagne, Author of Recovering From Mental Illness Blog
My name is Natalie Jeanne Champagne and welcome to my blog, Recovering from Mental Illness. I am twenty-six years old and am a freelance writer among other things. (People are, of course, much more than their chosen profession!) I have spent the last couple of years working to lessen the stereotype of mental health issues and this blog will reflect that.
I have published a book, "The Third Sunrise: A Memoir of Madness" on my experience with bipolar disorder and addiction. You can learn more about it on my website @ www.thethirdsunrise.com
My Experience with Mental Illness and Recovery
I have struggled with mental illness since birth (my mother can certainly vouch for this) but was diagnosed with Bipolar Disorder at the age of twelve. I was stabilized at the age of fifteen but fell deep into addiction, alcoholism, and eating disorders. I achieved sobriety when I was twenty-three years old.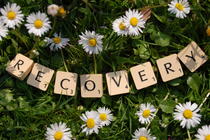 I have become an advocate for mental health and recovery because, at one point, I could not see the light at the end of the tunnel. Now that I have recovered, although there are bumps in the road, I look forward to waking up each morning. I appreciate being able to communicate with people about recovery. We can and do recover from mental illness and addiction and I think that's extremely important to point out!
Sometimes I can be a bit satirical, that is just in my nature, and my writing can reflect this (not often I assure you). I am liberal in regards to my feelings about mental health and recovery (more on this in my blog posts), and open to discussion on many different topics. I hope readers will hold back very little so we can have an open and honest discussion.
I'm glad you found me. I look forward to writing the Recovering From Mental Illness blog and connecting with people!
You can also find me at:
The Third Sunrise (for my book:"The Third Sunrise: A Memoir of Madness") and on Google+, Twitter, and Facebook
APA Reference
Champagne, N. (2011, August 10). About Natalie Jeanne Champagne, Author of Recovering From Mental Illness Blog, HealthyPlace. Retrieved on 2019, September 23 from https://www.healthyplace.com/blogs/recoveringfrommentalillness/2011/08/about-natalie-champagne
Author: Natalie Jeanne Champagne