What Is Dissociative Identity Disorder?
I write about Dissociative Identity Disorder in part because I'm disturbed by the sheer volume of false and misleading information about DID. It bothers me that an overwhelming number of online resources are teeming with misconceptions so profound that the end result is a definition of the disorder that further shrouds it in mystery and controversy. Not to mention the fact that nobody seems able to explain it without relying on a misnomer, Multiple Personality Disorder, to do so. It took me a long time to wade through all the jargon and arrive at a definition of Dissociative Identity Disorder that accurately explains my experience of it.
[caption id="attachment_1676" align="alignleft" width="185" caption="Collage by juxtaposejane"]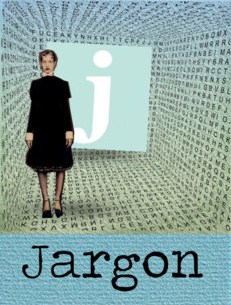 [/caption]
Inaccurate Definitions of Dissociative Identity Disorder Cause Controversy
I've never heard or read anything from someone who denies the existence of DID and also has a clear understanding of what it is. Without fail, when I dig a little deeper, I find their definition of Dissociative Identity Disorder is firmly rooted in myths born and bred in the mental health community itself, primarily in the 1980's when Multiple Personality Disorder was en vogue and everyone was apparently high. Entertainment media took the ball and ran with it, producing tale after dramatic tale. Then in 1992 the False Memory Syndrome Foundation formed and basically said, 'enough already.' The lawsuits started rolling in and everything got really ugly.
The legacy of all that drama lives on today in the controversy surrounding the most widely accepted definition of Dissociative Identity Disorder - multiple people sharing one body, living separate lives. But it's a pointless argument because, as I see it, that disorder doesn't exist. It's also not what DID is.
My Definition of Dissociative Identity Disorder
Put simply:
Dissociative Identity Disorder is a mental condition characterized by identity fragmentation so severe that individuals with it experience themselves not as one person, but many.
Notice I didn't say we are many people but that we experience ourselves as many people. That's an important distinction. It's vital, I believe, to recognize that there's a difference between what DID is and how we experience it. Not just because the inability to discern the difference affects how we explain DID, and therefore helps shape public understanding; but also because confusing the two leads to an over-focus on details that ultimately have no bearing on the validity of the diagnosis at all. If you have DID, your diagnosis wasn't determined by:
how many personality states you have
what your internal world looks like
whether your alters have names or not
how your system is structured
or even the nature your trauma history
Those topics matter insofar as they speak to our experiences, all unique, of life with Dissociative Identity Disorder. But they don't speak to what Dissociative Identity Disorder is. Believing that they do leads to all sorts of confusion. If, for instance, I believed that the veracity of my diagnosis depended on the severity of trauma I endured - a relatively subjective concept - I would question it, and never stop questioning it.
Follow me on Twitter!
APA Reference
Gray, H. (2011, February 24). What Is Dissociative Identity Disorder?, HealthyPlace. Retrieved on 2019, August 25 from https://www.healthyplace.com/blogs/dissociativeliving/2011/02/what-is-dissociative-identity-disorder
Author: Holly Gray