Dissociative Identity Disorder and Boundary Setting
How many times have those of you with Dissociative Identity Disorder drawn a boundary of some kind and later felt awash in guilt and anxiety? If you're like me, the answer is "just slightly less than always." And it's not just those of us with DID that struggle with boundary setting. That backlash of guilt and anxiety isn't unique to Dissociative Identity Disorder. But I suspect the path to resolving it might be.
[caption id="attachment_1701" align="alignleft" width="210" caption="Photo by Evil Erin"]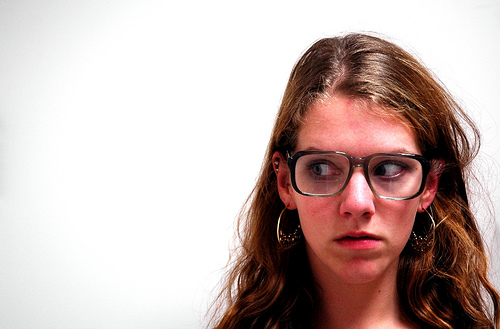 [/caption]
Dissociative Identity Disorder and the Boundary Setting Cycle
Because I have Dissociative Identity Disorder, my perceptions, skills, memories, and very identity are fragmented and highly compartmentalized. What that means when it comes to boundary setting is that some system members are blithely unaware of the need for boundaries, some are desperate to say no but are too afraid to do it, and others exist almost primarily to set boundaries and do so in a heavy-handed way. As far as I can tell, this boundary setting cycle of mine is similar to what many with DID experience:
Yes, I can! Yes, I will! Certain personality states live in blissful naiveté, meeting expectations and demands gladly ... until they get tired.
Yes. I don't know how I'm going to do it, but I will. Then other personality states take over and drag themselves through the actions necessary to meet expectations, struggling madly, feeling powerless to create change ... until they're exhausted and stripped of their resources.
No. Under no circumstances will I do anything of the sort. Finally, boundary setters take over and lay down the law, effectively creating the necessary boundaries and freeing the rest of the system.
The Boundary Setting Backlash
The backlash occurs when the rest of the Dissociative Identity Disorder system becomes aware that a boundary has been set and is consumed with guilt and anxiety. I always experience this part of the cycle as remorse. I moan about what a jerk I am, and how I'd better make things right. In these moments, I sincerely believe I've done something wrong and must make amends. Recently, I realized what that backlash is really about:
What I experience as appropriate guilt is actually a highly predictable, programmed response to boundary setting. It's an illusion designed to motivate the destruction of the very boundaries I've just drawn; boundaries that I long ago learned are at best useless and at worst unsafe.
But boundaries aren't useless or unsafe anymore. And that guilt is just a mind trick.
[caption id="attachment_1716" align="alignleft" width="245" caption="Photo by Gail Williams"]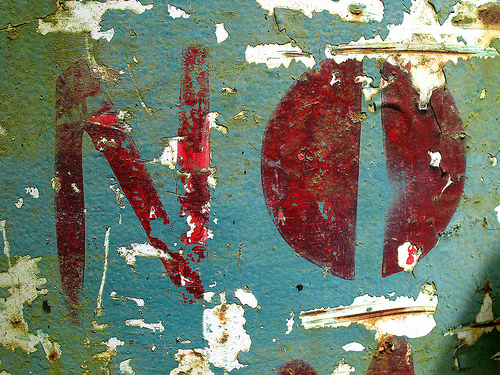 [/caption]
Resolving the Boundary Setting Backlash
None of us are naturally obligated to anyone or anything. We choose our obligations and responsibilities. We define our limits. But that's counter-intuitive for many of us with Dissociative Identity Disorder. If you struggle with guilt and anxiety in the aftermath of boundary setting, maybe that's an illusion for you too. Maybe it's a way for parts of your system to spur you into action, undoing the boundaries you've set and apologizing for your audacity. And maybe it's an illusion you don't have to believe anymore.
Follow me on Twitter!
APA Reference
Gray, H. (2011, February 28). Dissociative Identity Disorder and Boundary Setting, HealthyPlace. Retrieved on 2019, September 21 from https://www.healthyplace.com/blogs/dissociativeliving/2011/02/dissociative-identity-disorder-and-boundary-setting
Author: Holly Gray