Is Trauma Necessary for Dissociative Identity Disorder (DID)?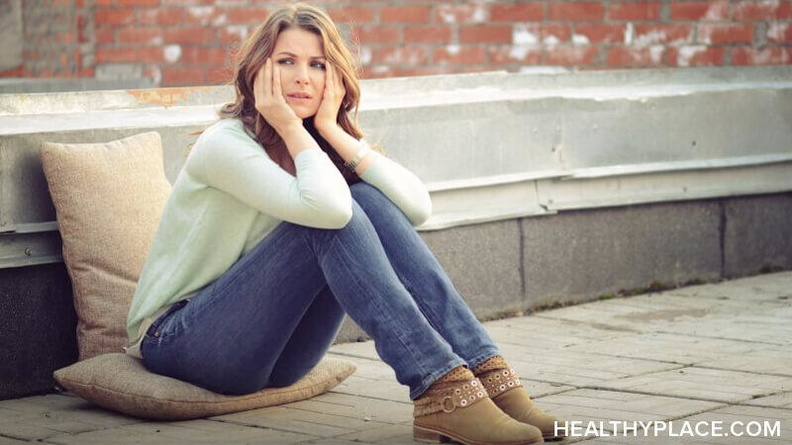 Even though dissociative identity disorder (DID) is considered a dissociative disorder according to the Diagnostic and Statistical Manual of Mental Disorders or DSM-5, many people refer to it as a trauma disorder. Much like in posttraumatic stress disorder (PTSD), people with DID often have a history of trauma and/or abuse. But is trauma always a requirement for DID?
A history of trauma is not one of the diagnostic criteria for a diagnosis of dissociative identity disorder, according to the DSM-5. However, the DSM-5 does emphasize the prevalence of trauma in client presentations of DID.
DID Can Result from Many Types of Trauma
Studies have shown that the majority, amounting to 90% of clients with DID, have experienced childhood abuse and/or neglect. The remaining 10% of clients with DID have experienced other types of trauma in childhood, most commonly medical trauma, natural disasters, or war.
When most people think of trauma in relation to dissociative disorders, they think of blatant child abuse -- most obviously physical and sexual abuse. And while a majority of those with DID have experienced these types of abuse, there are other types of trauma that can lead to DID that many people tend to overlook.
Psychological abuse, while not obvious to outsiders, is a form of trauma that can and does lead to DID. Verbal abuse, especially severe, is another form of trauma. New research also shows that certain attachment issues between parent and child early in life can be traumatic, which in turn can lead to the development of DID.
You Can Have DID Even if You Don't Remember Any Trauma
A DID diagnosis can be confusing and anxiety-provoking for anyone. For some people, there is confusion about the trauma and DID connection. They may not have experienced any trauma that they know of, or at least remember. But that doesn't necessarily mean that trauma didn't happen.
One of the reasons that DID develops is to protect the child from the traumatic experience. In response to trauma, the child develops alters, or parts, as well as amnesic barriers. These barriers block the memories of the trauma so the core person is better able to cope with life. Blocked memories may not resurface for years (or at all), even after a person has already been diagnosed.
It's also important to realize, as was explained earlier, that trauma occurs in many forms. You may have memories of trauma that don't seem so obvious. Something may not seem traumatic to you thinking about it as an adult, but as a child, it could have very well been traumatic enough to lead to dissociation.
Your Memory of Trauma Does Not Invalidate Your DID Diagnosis
Regardless of whether or not you remember trauma, don't doubt yourself. Don't question your diagnosis just because you can't remember everything, or invalidate yourself because you feel like you haven't had it "bad enough" to have DID. Trauma can happen to anyone.
APA Reference
Matulewicz, C. (2017, June 15). Is Trauma Necessary for Dissociative Identity Disorder (DID)?, HealthyPlace. Retrieved on 2019, September 22 from https://www.healthyplace.com/blogs/dissociativeliving/2017/06/is-trauma-necessary-for-dissociative-identity-disorder
Author: Crystalie Matulewicz
Some level of dissociation is normal in childhood. As far as memories, the whole point of dissociation is to disconnect, so it is possible that you have disconnected from any traumatic memories. It's also possible that you didn't experience any trauma.

DID is an extreme form of dissociation. Other mental illnesses can have dissociation as a symptom, including depression and panic/anxiety disorders. If yu are concerned, reach out to your therapist about your previous symptoms and your therapist can guide you to figure out what the cause was/is.
Hello Madelyn,

Any therapist can technically diagnose DID, you would not necessarily have to see a psychiatrist. I think the important part is finding someone experienced in DID or at least trauma. There are low cost options if you all don't have insurance as well. The difficulty may be in getting the host on board.
Leave a reply