From Trauma to DID: The Sensitivity Factor
On Thursday, I discussed trauma, a contributing factor in the development of Dissociative Identity Disorder, and how assumptions about the severity of that trauma initially scared me into rejecting my DID diagnosis. But through research, meaningful dialogue, and no small amount of rumination, I more clearly understand now why I have DID. I identify four categories of causation, the first of which I call The Sensitivity Factor. Having come into this world a highly sensitive being, traumatic stress can easily surpass my tolerance threshold. Subjected repeatedly to situations that overwhelmed my capacity to cope, dissociation became my only escape.
[caption id="attachment_111" align="alignright" width="301" caption="By Rennett Stowe"]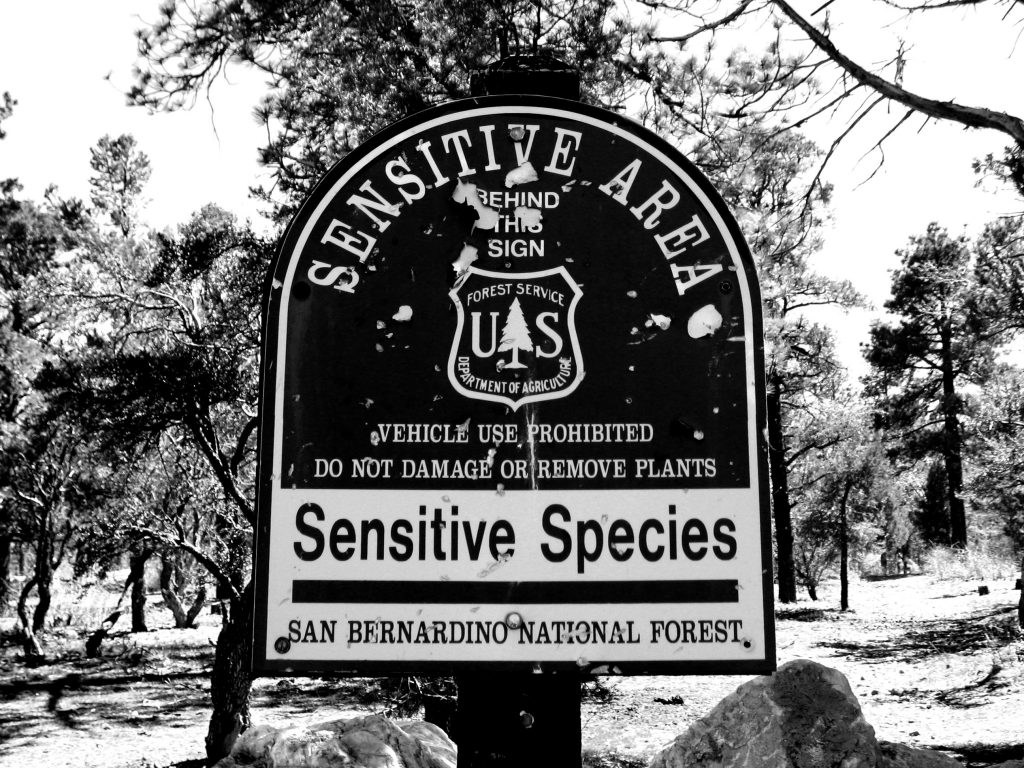 [/caption]
The Sensitivity Factor Defined
For the purposes of this discussion, I use the following definitions of the word 'sensitive':
readily or excessively affected by external agencies or influences
having acute mental or emotional sensibility; aware of and responsive to the feelings of others
(Physiology) having a low threshold of sensation or feeling
The Sensitivity Factor, therefore, theorizes that I am considerably susceptible to traumatic stress; and that what constitutes trauma for me may be different than for someone less sensitive.
The Sensitivity Factor in Action
Headed to the pool for a swimming lesson recently, my son fretted about a scrape on his knee. He worried that he wouldn't be allowed to swim with it uncovered, but also feared that a bandage might come off in the water. Now, my son is a cautious, sensitive boy. Approaching authority figures makes him particularly nervous. I knew this, and accompanied him to ask the lifeguard about the scrape. She gave him a waterproof bandage with instructions to put it on before getting in the pool. We thanked her, walked away, and I watched as my son applied the bandage. He struggled with it, his whole body shaking dramatically. It looked like traumatic stress minus the trauma. I was stunned to see how unnerved he was. It was like seeing myself as a child, overwrought with adrenaline and anxiety.
Dissociative Identity Disorder and Sensitivity
If approaching a lifeguard about a scraped knee produced such reactive anxiety, how would my son have been affected if she'd become angry and yelled? What if she'd jumped from her chair, grabbed him, and thrown him in the pool? What if she'd hit him? I'm convinced that my son, subject to The Sensitivity Factor, would have suffered traumatic stress to a degree that less sensitive people would not. The difference between his experience and some of my own from childhood is that the lifeguard did not yell, did not toss him in the pool, did not hit him. The absence of trauma kept a distressing experience from intensifying to a point that left him no choice but to dissociate. But witnessing him that day, it was obvious to me that it wouldn't take much escalation to overwhelm him, just like it didn't take much to overwhelm me. My acutely sensitive nature, you see, is part of how I got from trauma to DID.
Complete Series: From Trauma to DID
Part 1: The Sensitivity Factor
APA Reference
Gray, H. (2010, August 16). From Trauma to DID: The Sensitivity Factor, HealthyPlace. Retrieved on 2019, September 23 from https://www.healthyplace.com/blogs/dissociativeliving/2010/08/from-trauma-to-did-the-sensitivity-factor
Author: Holly Gray