Age Regression in Dissociative Identity Disorder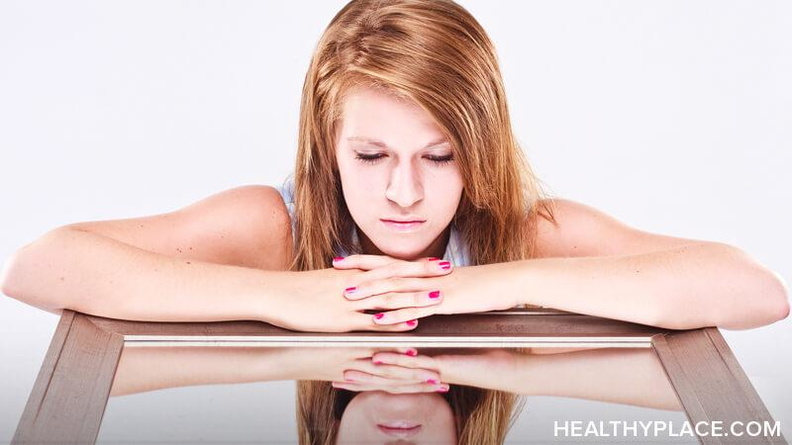 Age regression occurs in dissociative identity disorder (DID) particularly, but also in other mental illnesses such as posttraumatic stress disorder (PTSD) and major depressive disorder. While many people with DID have young or child alters, called littles, age regression is something different. So what is age regression, and how do you cope with it?
What Is Age Regression and Who Experiences It?
Age regression, in its simplest definition, is when a person regresses, or goes backward, in age. Age regression can occur spontaneously, or as is more often the case, because of a trigger. While not inherently harmful, regressing can be dangerous if the person is not in a safe place.
Age regression is common in people who have experienced trauma, especially abuse in childhood. There is no limit to how much a person can regress. People may or may not be aware they are regressing.
Age Regression in Dissociative Identity Disorder
Because people with DID have a history of childhood trauma, they are more susceptible to age regression. When people with DID age regress, it's not always a full dissociation or switch to another alter. They may feel like themselves, but yet not feel the right age. They may talk in a more childlike voice and have childlike mannerisms. Sometimes they are aware of these changes, but they don't feel like they have control of them. Other times, they are fully dissociated and not aware that they have regressed. They may look in a mirror and not see themselves.
It is also possible to age regress while experiencing a flashback. These instances are especially difficult because it can lead to reliving the trauma, which can increase suffering and keep the person stuck in a dissociative state.
Tips For Managing Age Regression in DID
While it's not possible to prevent age regression entirely, there are ways to manage and cope when it does happen.
Safety scripts are useful for those who experience age regression and flashbacks frequently. What the safety script says is up to the person and his or her needs, but including "My name is . . ." "I am [however many] years old." and "I am safe." are good statements to include. Keep the safety script in an easily accessible place, like a wallet, bag, or desk drawer, so you can read it when you feel yourself regressing.
Another way of coping with age regression is age progression. Try to determine what age you feel like you are. It's okay if you don't know the exact age -- take an educated guess. Then, work your way up slowly. If you feel like you are 10 years old, acknowledge that age and then slowly increase it at a pace that is comfortable for you, until you get to your actual age. Remind yourself that you are safe.
The best defense is to notice the warning signs. How do you feel before you experience age regression? What are the changes in your body? How does your mind feel? When you start to notice the signs, you can begin working on a plan to keep you as safe as possible when it does happen.
Lastly, don't be afraid to utilize your support systems. Let them know the signs of your experience with age regression. Tell them how they can help you get back to the present moment.
When you have DID, you won't always feel your age. But there is a way to get back to being yourself.
APA Reference
Matulewicz, C. (2017, November 30). Age Regression in Dissociative Identity Disorder, HealthyPlace. Retrieved on 2019, August 24 from https://www.healthyplace.com/blogs/dissociativeliving/2017/11/age-regression-in-dissociative-identity-disorder
Author: Crystalie Matulewicz