What Not to Say to Verbal and Emotional Abuse Survivors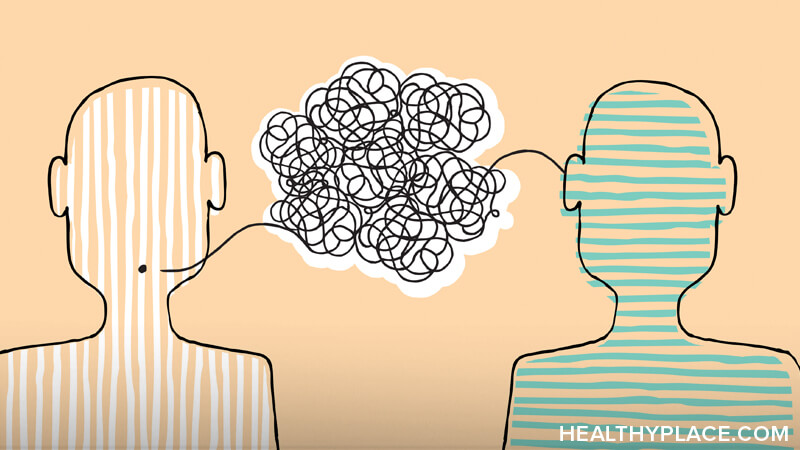 Knowing what to say to an emotional abuse survivor is tough – I get it. Having been on the receiving end of a lot of unsolicited advice both in and out of an abusive relationship, I know that people tend to say the wrong thing more often than not, and that's generally okay. Most of the time, our loved ones mean well; they just don't know what to say. It's not their fault, either. Topics like emotional abuse and coercive control are seldom discussed, and when they are discussed it's usually in the media, where victim blaming is very much alive and well. However, what you say to a friend or loved one in recovery from verbal abuse counts for a lot, so here's what not to say to verbal and emotional abuse survivors.
3 Things Never to Say to Verbal and Emotional Abuse Survivors
If you know an emotional abuse survivor or someone who is still being abused, you may feel pressured to say the "right" thing to support them. However, finding the right words in situations like these is easier said than done. Sometimes it's best to focus on what not to say instead.
1. "Are you sure you're being abused?"
It's a big deal to accuse someone of verbal or emotional abuse and it's not an accusation we make lightly. Abuse and gaslighting have a habit of creeping up on us gradually, and often we're just as fooled by the abuser's painted-on persona as everybody else.
Most emotional abuse survivors in this scenario don't even realize they're being abused for months or even years. Once we come to accept what's been happening to us, we've usually reached our breaking point. So, yes, we're sure. 
2. "I don't want to hear about it."
I'm all for protecting your mental health and avoiding triggering subject matter. And if hearing about abuse is difficult for you, trust me, I understand and you have every right to protect yourself if that's what you need. 
However, if your reluctance to talk or listen is based on nothing more than wanting to avoid an uncomfortable conversation, then you're doing your loved one a major disservice by not letting him or her speak his or her truth.  
One of the processes I went through when recovering from an abusive relationship was slowly weeding out the people in my life I couldn't talk to about what I'd been through. This happened naturally rather than intentionally because I found I simply couldn't be myself around those people anymore. The way I saw the world was different than before and l felt lonelier than ever when talking to people who didn't try to understand. 
Having been denied my voice and identity for so long, it was important I could share my feelings about the experience without judgment, question, or someone saying "I don't want to know." None of us wants to know about a friend or loved one being abused. Still, abuse happens and we need to talk about it more to protect other victims and help existing survivors heal.
3. "You need to move on."
Actually, verbal and emotional abuse survivors need to do whatever it takes to recover. If that means they need to talk about it every day to help make sense of what happened, so be it. It's their pain and belittling their experience will only reinforce what they've learned from being abused: that no one cares about their opinions and feelings and it's safer to keep their mouth shut.
Just be there for them. Let them grieve/wallow/obsess for as long as it takes, so long as they're not harming themselves or others. You don't need to have the answers you just need to listen and show your support. 
We Need to Talk to Verbal and Emotional Abuse Survivors
I understand why so many people are loathed to talk about abuse, but we (as a society and on an individual level) need to get better at dealing with it. Knowing someone you care about has been verbally, emotionally, or physically abused and you didn't protect him or her is a painful realization. But it doesn't help anyone to blame yourself.
Remember: abusers are masters of disguise. You may not think someone capable of abuse, but that doesn't mean it didn't happen. Abusers often fool themselves (as well as the people around them) about their behavior, and will usually point the finger back at the victim. However, the only blame in this scenario should be attributed to the abuser. Verbal and emotional abuse survivors are not the ones to blame.
APA Reference
Smith, E. (2018, June 25). What Not to Say to Verbal and Emotional Abuse Survivors, HealthyPlace. Retrieved on 2019, September 15 from https://www.healthyplace.com/blogs/verbalabuseinrelationships/2018/6/what-not-to-say-to-verbal-and-emotional-abuse-survivors
Author: Emma-Marie Smith
I believe you completely sir... As a child growing up my mother continually attacked
my dad verbally, emotionally, physically. Eventually my dad would have to defend himself.
She also was mean to me and my other siblings . And could look so mean. You Takecare ? ??
Leave a reply