How to Walk Away From Verbal Abuse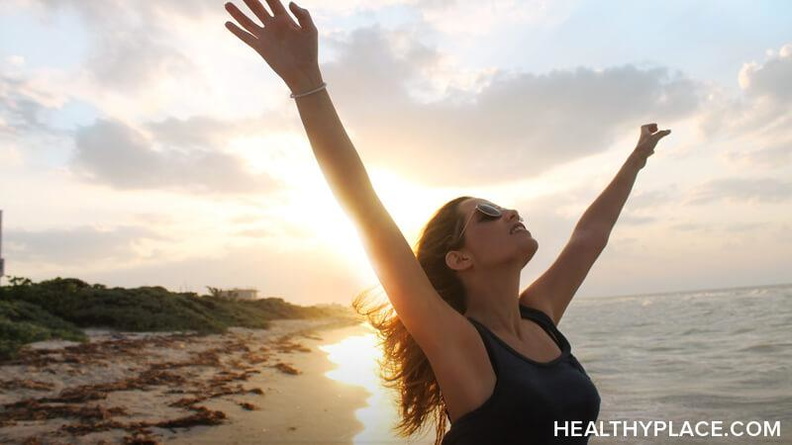 Walking away from verbal abuse temporarily helps ease the trauma of the abuse. Unfortunately, the abuser doesn't like it when you do not stand there and listen to the abusive rant, so walking away can seem like the absolutely worst option at the time of attack, yet walking away from verbal abuse is probably the best option, every time.
Before You Walk Away from Verbal Abuse, Prepare Yourself
Prerequisite to this experiment:
Make an extra house and car key. Always have them in your pocket or in a hidden space where you can subtly grab them. (As a commenter pointed out, you may not want to wear them around your neck as the chain could be used against you.)
Keep your purse by the door that is closest to where you park your car. If you do not have a car, place your purse by the door that most quickly gets you into view of your neighbors so you can walk to someone's house. If you don't have a car or neighbors, then keep your cell phone on you at all times and either "walk away" by going outside or by going into a room with a working window and locking the door. (Don't go to the bathroom or garage or any room that has usable weapons or multiple hard surfaces. Right now, the attack is verbal, but it could escalate to physical violence and you don't want to make hurting you easy for your abuser.)
Have your notebook in the place you plan to escape to. If you're going to a friend's, store it there. If you're going to your car, keep it hidden there. If you're escaping to your bedroom, ...
NOTE: You know your abuser. If you fear physical attack by trying the following tips, then you are in a very serious position. Carefully consider your own safety action plan. The Army has a good one; find a modified version of their safety plan at Verbal Abuse Journals.
The key to remembering to leave the fighting arena is pre-planning. You can somewhat figure out when an attack is going to occur if you read the signs in your abuser's behavior. Being able to do that will take a bit of observation, willing detachment, and note-taking.
Now It's Time to Walk Away from Verbal Abuse
1. Observe Your Body's Warning Signs
Pay attention to your body's anxiety signals as a forewarning. When you feel your heart beating and you're trying to pretend like everything is normal, that is your first sign that an attack is imminent. Make a mental note of the time, and remind yourself to look at the time again when your abuser begins the abuse session. (Make sure you write how long it took from "symptoms felt to abuse" in your notebook later.) Ultimately, the goal is to find something else to do in a different location when the symptoms begin, but you'll want to prove to yourself that you can predict the violence because you've probably been told that you can't trust yourself.
When your abuser begins the attack, what is their facial expression? What are they doing with their hands? Do they call to you to go to them, come to you, or just start making a fuss to which you respond in hopes of calming before it gets too bad? Write down as much information as you can about his behaviors and expressions. When you've seen enough, it is time to walk away.
You can simply walk away without saying anything, or you can state one of your boundaries that the abuser has busted through. Say it once, calmly, then begin initiating your escape plan.
Notice that no where in the observation portion do you listen to the nonsense.
2. Willing Detachment
At this point you may be calm or you may be crying. You may be feeling all sorts of things because even though you "weren't listening" you did hear. (How can we not?) Now is not the time to feel these emotions. You can feel them in a few minutes when you're at a safer place.
Note: If your escape place is your bedroom (with a working window and a lockable door), have an mp3 player or something in there to help you refocus from the abuser who may stand outside your door to continue his rant.
3. Note-Taking
When you are in your safe place, pull out your notebook and start writing down the facts. Recalling the facts will help you to further detach. Although writing them down may not make you feel better immediately, after doing it you will likely feel differently about what was said to you and how he acted. Over time, you will see that the "spontaneous" attacks seem more like "controlled terrorism" in which your abuser picks the time and place. What the abuser does is no accident, what s/he says is predictable, and the accusations s/he lays on you are nonsense.
When I was married, I was naively in denial that my husband would physically attack me (again). I would pull out my notebook and start writing in it during an attack in front of him. I don't recommend doing that. Your notebook should be sacred and private. If you've never hidden anything before, now is the time to get creative.
Your notebook serves two empowering purposes. One, it helps you to detach from the pain of a verbal assault soon after experiencing it. Two, it provides you a record of "what happened" no matter how long it is between attacks. There is a tendency to "think we're crazy" and deny to ourselves the hurtful instances we've experienced with our abusers. Your notebook will not allow you to fall prey to your own mind.
APA Reference
Holly, K. (2011, March 10). How to Walk Away From Verbal Abuse, HealthyPlace. Retrieved on 2019, June 19 from https://www.healthyplace.com/blogs/verbalabuseinrelationships/2011/03/walk-away-from-verbal-abuse
Author: Kellie Jo Holly