How Verbal Abuse and Anger Combine to Trap Victims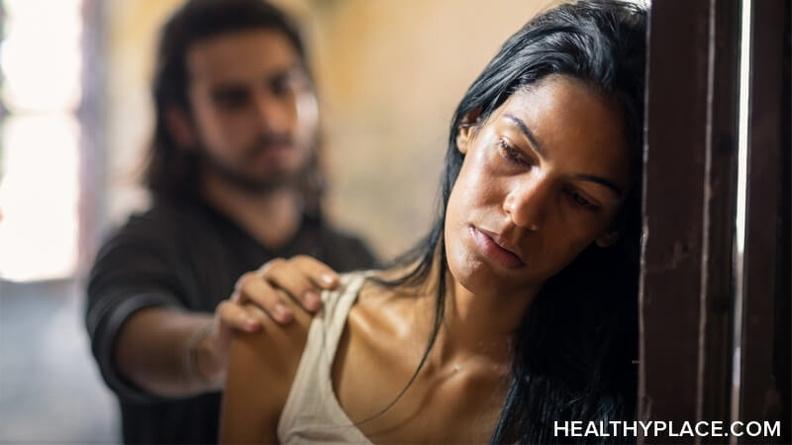 Verbal abuse and anger seem to go together. In fact, one common stereotype of abuse is that the abuser must have been angry when the behavior occurred. This makes sense because aggressive behavior is the easiest to see and understand. When it comes to verbal abuse, subtle psychological mind games are more difficult to pinpoint and explain than direct insults and putdowns.
There is more than one way to deliver verbal abuse, however, and the delivery method matters. When I was still with my ex-boyfriend, I recognized three ways that he used to deliver his verbally abusive insults: the "hot method," the "covert method," and the "cold method" ("Forms of Verbal Abuse: Insults and Their Delivery"). Each had a different effect on me.
In this article, I will discuss "the hot method" in more detail. This method of delivery was triggered by his hot-button personal issues and tied to his highly-aroused emotional state. It manifested itself as anger toward me. 
All abuse is about control. What I didn't recognize at the time, but do now, is that he conditioned me with his anger to react in particular ways that trapped me in the relationship much longer than I otherwise would have been. 
How My Ex's Anger and Verbal Abuse Conditioned Me to Stay with Him
My reaction to his "hot method" of delivering verbally abusive insults had a timeline to it. When my ex would explode in anger and say hurtful things, here is how it affected me over time.
First, I fooled myself into thinking his outbursts weren't abusive. It sounds counter-intuitive. How can fits of rage that resulted in him hurling insults at me not be seen as abusive? Early in the relationship, he had primed me to be empathetic to the ways women had betrayed him in the past. His friends also claimed that he was naturally hot-tempered and thought it almost endearing, and they encouraged me to do the same. So when he calmed down and apologized, I told myself that I should forgive him and let it go. I also told myself that he didn't mean the things he'd said in anger, that he'd been irrational and it wasn't really him speaking. 
Then, I restricted my behavior thinking that would get him to stop. My ex-boyfriend was extremely jealous and took it out on me. I thought that if I could show him that I was not going to treat him as the women in his past supposedly had, it would make him stop saying and doing hurtful things. I didn't see it as a big deal at first because the changes I made were so minor, such as deleting people from my social media accounts that he found threatening. Yet the more I gave up, the more he wanted. The mistake I made was trying to earn his trust without ever having done anything to lose it in the first place, so nothing I ever did was going to satisfy him. The problem was in his own mind. Too late, I had set up a dynamic of narrowing my life in an attempt to reassure him while at the same time never knowing what would set him off. Because nothing I did made a difference, I felt powerless and became more anxious. 
Finally, I responded in a way that shamed me into staying with him. Eventually, I snapped and reacted in ways that were abusive to him as well ("Domestic Abuse Victims Think They Are the Abuser"). For instance, he attacked my appearance many times, and one day, I didn't crumple at his feet in tears. Instead, something different happened. I laughed and snapped back something in response about his pot belly, which I knew he was insecure about. I remember once he heatedly shouted out something crude about my inability to have more children, and I responded, "Well, who would want to have children with you? You can't even take care of the one you already have." There are too many instances to recall, and I grew silent as he drew an equivalency in our behavior and I let the burden of what I'd done become part of my new identity. 
What Happened After I Engaged in Verbal Abuse Too
First, I'd absolved him of responsibility for his own abuse. Then, I'd tried to get him to change his behavior by changing my own. The only thing that happened, however, was that he gained a frightening amount of control over me. 
Eventually, I took the bait he threw out during his angry abusive moments and own my reaction became my trap. I beat myself up for it, and he poked and prodded where necessary to ensure that happened. He began telling me and everyone else that I was abusive even as he intentionally failed to take responsibility for his own abuse or even share any context. I now know that when victims of abuse engage in their own abusive behavior, it's known as reactive abuse. This reaction occurs when the victim feels cornered by the abuse and lashes out in response. 
Yet what my ex-boyfriend said was not wrong. I had hurt him and I couldn't run from that. I had muddied the waters and couldn't stay focused anymore on how we had gotten there because I was too overcome with my own guilt and shame. I had lost myself and I had lost my integrity, and that became the thing I couldn't let go of. With those things gone, I also felt I had lost my voice and my right to speak up for myself. I even started to wonder if maybe I was at fault for everything that had gone wrong. Once I started questioning myself, I started to feel hopeless about whether I deserved anything better.
I was wrong, of course. Whereas I had been giving him every opportunity to become his best self, he was doing everything he could to create an environment where I would become my worst self.   
Verbal abusers will say anything to control you. They recognize that people who try their best to avoid hurting others hold themselves and the people they love to high standards. When coupled with anger, verbal abuse becomes a powerful weapon for taking advantage of emotional loopholes in our own best intentions. 
APA Reference
Milstead, K. (2018, December 6). How Verbal Abuse and Anger Combine to Trap Victims , HealthyPlace. Retrieved on 2019, August 25 from https://www.healthyplace.com/blogs/verbalabuseinrelationships/2018/12/how-verbal-abuse-and-anger-combine-to-trap-victims
Author: Kristen Milstead
You CAN do it on your own, and have that peaceful existence you long for. You are strong! Think about what you truly want to happen. Mediation won't work if he feels his behavior is always justified. Time for you to do what makes YOU happy...
Thank you so much, Alli. I'm so glad that the post was meaningful for you. I have never talked to a survivor who told me his or her story who wasn't worried about something they said or did at some point in the relationship and whether they were a bad or abusive person because of it. It doesn't mean that what we did was right, but abusive behavior is not just hurting someone, it's about control. I'm glad you are able to recognize this now. Stay Strong! -Kristen
Leave a reply