How to Recognize Covert Verbal Abuse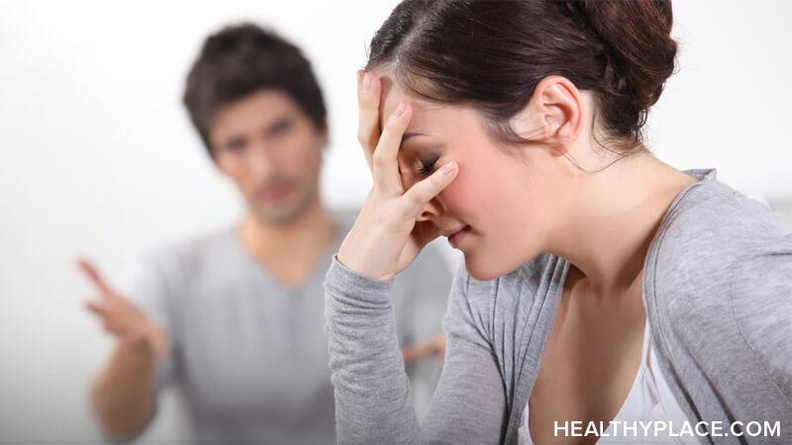 What is covert verbal abuse? When we hear the term "verbal abuse," it's easy to conjure up name-calling or demeaning comments spoken in anger. Verbal abuse isn't always so obvious, however ("The Signs of Verbal Abuse").
One of the most dangerous methods of delivery is covert verbal abuse. This type of verbal abuse takes place when the abuser hides the abuse inside the context of the conversation during which the abusive comments are made. Abusers who engage in this type of behavior still intend to humiliate and demean the victim. Instead of doing it directly, however, they are able to deny that they intended to do so because they create an ambiguous situation where they can avoid responsibility.
How to Spot Covert Verbal Abuse
Covert verbal abuse can be covert either because of the words the abuser chooses to use (the comments themselves) or because of how the words are said (the delivery of the comments). 
Covert verbally abusive comments can be disguised as neutral comments or even compliments. The context or sometimes their frequency gives away their true intent.
I once knew a woman who was very good at this. An evening together would include incidents such as the following: 
She would come over and ask me what I had been doing. I would tell her that I had been writing. She'd say, "God, I'd hate to live with a writer. They'd just be sitting around in their heads all the time thinking." She would ask me to borrow some of my perfume, and I'd tell her to go ahead and choose some. She would then respond in a sour tone of voice, "Nevermind. I don't want to wear something fruity or sweet." The two of us would go out and if a man approached me, she'd later mention that she could tell he thought that American women were "whores" and that's why he had talked to me.
The comments did not attack me directly. Instead, they were comments about a group I belonged to, such as "writers" or "American women," or about things I owned, such as the perfume.  At first, I hadn't wanted to believe that my friend was intending to be hurtful, but as their frequency increased, it became impossible to ignore. Combined, the comments were designed to try to undermine my self-worth ("Signs Your Best Friend Is Verbally Abusive").
Covert verbal abuse is not always so subtle, however. Sometimes the attacks are more direct, but the abuser claims the abusive comments are not serious. This was how my ex-boyfriend tended to get away with covert verbal abuse. He would wait until we were in front of his friends and then make comments about my appearance or clothing, claim I was flirting with other people, call me insulting names, or refer to incidents that he knew had the power to hurt me.
Sometimes his teasing tone of voice alone was part of the abusive nature of the comments. Other times, if I became upset when he made a comment with a straight face, he would then claim I was being too sensitive and he was only joking. 
Being covert about their verbal abuse can allow abusive people to avoid responsibility for the harm they cause. It can also have devastating psychological consequences. Covert verbal abuse can begin to erode the reality of the victim over a long period of time when abusers insist that they're not intending any harm.