Three Years After Leaving Domestic Abuse and Violence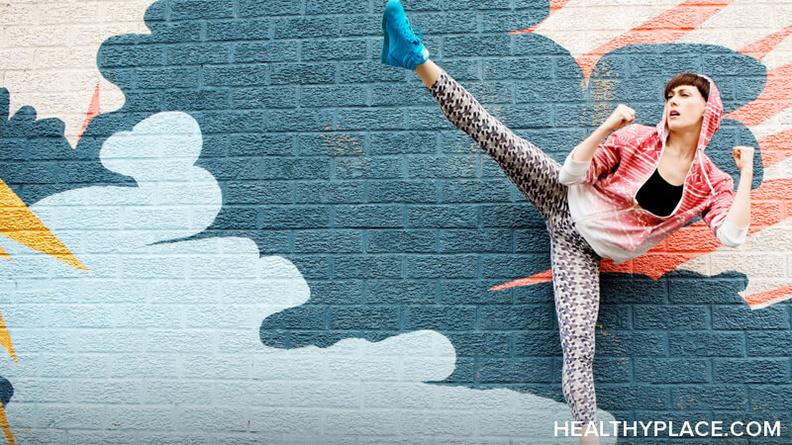 During my recovery since leaving domestic abuse and violence, there have been many ups and downs. Life can be quite confusing when you use your intuition instead of relying on someone else to tell you what to do! So, I'd like to share some of the revelations and problems I've encountered since leaving domestic abuse and my abusive husband.
The Worst Things I've Seen Since Leaving Domestic Abuse
Losing primary custody of my children to my abuser (I received 'visitation,' an ego buster, but I see my boys every other week, for the full week, because they're old enough to insist upon it).
Thinking about suicide. Last week, I called the Veterans Administration suicide hotline because I knew men typically succeed in their attempts because they use weapons (fewer women succeed because we use pills). I kept looking at the shotgun in the closet and thinking a bullet right through my heart might end the pain quickly. (Don't worry - I met with Mental Health at the VA yesterday. I don't have plans to kill myself - it was frightening to hear that particular devil on my shoulder.)
Taking a while to find my own direction. Feeling lost sometimes.
Financial trouble. Lots of it.
Feeling that "He is always going to win."
Forced communication with my ex due to co-parenting. (Limiting him to texts and emails helps.)
Hearing that he plans to kill me after our youngest son turns 18. This actually makes sense because, to my ex, 18 is the age of adulthood and no one needs parenting after 18. Therefore, he won't be hurting his children by killing me.
Hearing that not only does he plan to kill me, but that he plans to do it in a "disgusting way." Wow. I know some of the disgusting ways he's planned to do away with other people. Not pleasant.
Holding on to my habitual defense mechanism, denial, has led to a lot of grief.
Involving myself with a man with substance abuse issues. The signs for binge drinking were there in the beginning, but he stopped drinking. At the same time, my son spiraled out of control with drug use and I ignored (denied?) signs of substance abuse in my boyfriend to concentrate on helping my son. Concentrating on my son did no good.
The Best Things I've Seen Since Leaving Domestic Abuse
FREEDOM! I can do and say and believe whatever I want to without challenge. I've learned that my motivations and intentions are good, despite what my ex says.
Responsibility. With freedom comes responsibility. Responsibility really makes me check myself before I do or say things with or to other people. I know what hurts, and I know how to be tactful. I choose tact and compassion because I am responsible.
Developing an attitude of acceptance instead of blame. When I blame myself, I wallow in it. When I accept what I've done, or what someone has done to me, I can either apologize or change my relationship with that person, even if it means ending the relationship for good. And believe me, ending some relationships is for the greater good, not just my own.
Watching my sons grow and develop into responsible young men. I didn't interfere with their relationships with their father (too much). When they tell me their troubles, I listen and openly share how I've learned to deal with dad when he acts "like that." I've guided them the best I could, but let them decide for themselves how to handle their relationship with their father. They're always going to be his sons. They're going to have to learn how to accept what's good and release what isn't good for them when it comes to dad, me, or anyone else in this world.
Realizing that no matter how safe isolating myself feels, it just isn't good for me. I miss a lot when I don't talk to other people. For example, just last week I learned that some people are "poly-amorous." Basically, that means they want to love and have sex with any number of people, believing each partner can be loved equally. That's not for me, but hey - now I know.
Confirming in my mind that abuse victims are not co-dependents. Co-dependency relates to relationships where there is substance abuse, but not directly to abusive relationships. When I get this "proof" solidified in my mind, I'll write more about it.
Refusing to label myself in negative terms. Like my angel Bluelady Muse says, "Celebrate What Makes You Great!" - focusing on my best qualities instead of my worst helps me to overcome the less great characteristics much easier than dwelling on them. This is a struggle some days, I admit. I have to remind myself that I am not a failure at times, but overall, even if the little devil camps out on my shoulder, I eventually flick him off!
Realizing the best thing to do when it's all too much is to reach out for help. No, people can't make the problem go away, but sharing it sure as heck puts it in perspective.
Keeping my loved ones in the loop instead of believing they don't want to know about anything other than good news. Sometimes I need to borrow their strength and their belief in me to get over a hump.
Learning that I have a need to reach out and teach anything and everything I know. My ex used to call me a know-it-all . . . but so what? If I've got an answer or suggestion, then what good does it do to keep it to myself?
Where To Go From Here?
I've got a list. A list of things I need to do to accomplish what I want to become. The list changes as I learn new things and my priorities shift. But without my ex-abuser hovering over my good thoughts, I have the freedom to pursue the next great thing in my life. I'm not flighty; I am flexible.
I hope you all can tell by my lists that leaving the abuser doesn't take care of every problem and sometimes creates new ones...but leaving, for me, was the only way to truly LIVE this blessed life given to me.
APA Reference
Holly, K. (2013, November 7). Three Years After Leaving Domestic Abuse and Violence, HealthyPlace. Retrieved on 2019, September 19 from https://www.healthyplace.com/blogs/verbalabuseinrelationships/2013/11/recovery-domestic-abuse
Author: Kellie Jo Holly
You are correct. Trust your instinct to stay far away from him.
Jeff, I feel so sad for you. You are not alone in making the same choices one after the other - most all of us have done it to some extent, some of us live a lifetime chasing abusers. Not that we do it on purpose, but it happens.

I am doubly sorry you're a man in this case because domestic violence is one subject in which men are at a disadvantage when it comes to finding help. If you want, you can get a mentor (male or female, your choice) at <a href="http://verbalabusejournals.com/help-with-domestic-abuse/" rel="nofollow">my site</a> - someone to talk to who has stood in your shoes. It's helpful. There is also a hotline that specifically mentions men (and I think they're secretly focused on men but cannot say so in our politically correct society) at http://www.dahmw.org/

You are not weak - you are caught in a powerful cycle. I can't be sure, but I'm willing to bet you were married soon after your two divorces. It can be very uncomfortable to be alone after going through an abusive relationship. The natural response is to find someone who helps us feel better. Abusers are experts at helping you feel better at first. Then they change when they know they have you trapped or stifled in some way. I believe that we survivors have to shake off the residual energy of abuse before we can have a truly healthy relationship, and even then there will be triggers that a loving partner will help us overcome. An unloving partner, like your current wife who raises her voice knowing it triggers you, will not ever help us overcome PTSD or any other problem.

Jeff, if you can find it within yourself to leave this third wife with plans to stay out of romantic relationships as you pursue your healing path, I believe you can and will shake off the abusive energy attached to you. I believe you can be comfortable in your own skin and make good choices for yourself. You can start now while you're still married. I'm going to give you a link to a safety plan that helps you stay safer whether you stay or go. It will help you gain strength and courage - two qualities that most abuse victims think they need. I disagree - I think we already have super-human strength and courage for enduring the abuse! What we need is a way to draw on those qualities, to trust in them again and use them to help ourselves.

I hope you comment more often. Here's the link to the safety plan: http://verbalabusejournals.com/how-stop-abuse/escape-abuse-safety-plan/
Leave a reply