How to End the Habit of Isolation in Domestic Abuse Recovery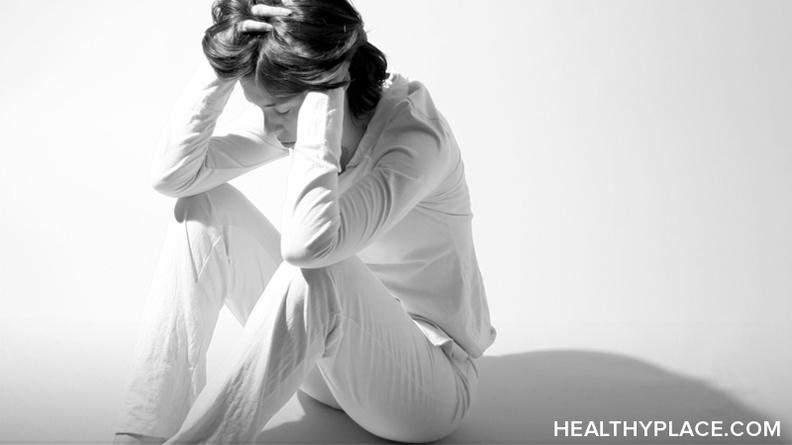 It's well known that your abuser's first order of business was to isolate you, the victim, from family, friends, and anyone else who would offer you support. Once isolated, the aloneness and loneliness can take a toll on both your self-confidence and mental health (depression, social anxiety, addiction and other mental illnesses are associated with isolation).1 So, after living in isolation during the abusive relationship, it is possible that you continue to isolate yourself out of either the habit of isolation or symptoms of mental illness. If you want to end your habit of isolation during abuse recovery, here are some ideas to consider.
The Habit of Isolation Affects Many Abuse Survivors
A domestic abuse survivor writes:
I was in an trapped in abusive relationship for 9 years, been out of it for 4 years, and I have remarried. I've come to the realization that I feel residual effects of abuse on my ability to make friends. Isolation was part of the abuse. I notice this problem more when my husband wants to go out with friends ...[and] I get very jealous of his sense of independence. I see it as something I still don't have. It puts a strain on my marriage because of the jealousy that comes about.

Even if I don't have anyone to hang out with, I have a problem being alone because I don't know what I enjoy anymore. ...[When I'm alone] I have no idea what to do.

My life is different now and I have freedom, but it sure does not feel like it. I feel I still have victim tendencies and I don't know why. My husband is supportive of me to go out, but I have a hard time making plans to get around other women.

Does anything I say sound familiar? Can you offer any advice or refer me to any more info on this matter? I would really appreciate it!
The Habit of Isolation Feels Safe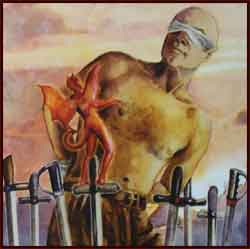 I empathize with you. I also isolate myself sometimes still, and I miss having close friendships with women my own age. I see commercials and watch shows and know that there is such a thing as a girls night out and I wonder if I will ever have a couple of good female friends to go out with again. I miss having girlfriends who understand me and live near me!
The upside of your issue is that you are very aware of the roots of your jealousy - a huge plus. That shows self-awareness and bravery in that you're willing to search out and identify the roots of your emotions. Abuse disconnects us from our own feelings, so being aware will help you going forward.
You also seem aware that you are, in a way, abusing yourself by living in the imaginary prison. You know you could go with him, you could make nice with his friends' wives, and you could find something enjoyable to do if you chose to be alone. But you don't. I think we isolate ourselves for a very powerful reason: it was safer to stay isolated than challenge the abuser's rules.
I wouldn't consider this victim tendencies because that indicates that there may be something wrong with you, but you are okay - trust me. You are no longer a victim, you're a survivor. Try thinking of isolating yourself as a behavior that served its purpose (during the abuse) but is no longer needed (Telling Your Trauma Story: Why You Really Should).
Awareness of Your Isolation Habit Makes It Easier to Change
Even though awareness of your isolation habit is in itself a sign of healing, behaviors do not change overnight. It takes time and practice to change them. The good news is that just like any other habit, you can emerge from isolation and find what you enjoy doing in the process. The friends will come as you discover what interests you - after all, friends are better when we share a common interest or two.
You feel jealousy because your habitual behavior is to isolate yourself, but you wish you felt more freedom and independence. Isolation leads to not knowing what you like to do anymore (no fresh ideas in, no fresh ideas out). These issues tie neatly together into one frustrating knot. I will share my story with you in hope of sparking your ability to unravel the knot and feel better about almost everything.
Tips to End Your Isolation Habit
Change Based on the Past
Some people suggest remembering what you liked to do before the abuse and trying those activities again. For me, this worked to an extent but left me frustrated because I was NOT that 20 year old girl anymore and didn't really want to be her (I was 38 when I divorced). And, to top it off, his voice was in my head when I picked up a paintbrush, saying my work sucked and blah blah blah.
Perhaps there is something from your past that you could bring forward immediately, but seeing that your greatest gifts are the first things abusers attack and destroy, it may not work very well for you at first. After you feel better and the abuser's voice vacates your head, revisiting those interests may work better. (Now I can pick up a paintbrush if I want to without pain.)
Change Based on New Adventures
I had to start slower, still in isolation but pushing the old "rules" of how I was "supposed to act". Every rule broken opened up an adventure, at least for my mind and soul. Some people who have never isolated themselves due to abuse may find my "adventure" not so exciting. However, for me, learning to UN-isolate myself was exciting, emboldening, and I managed to make a few good friends along the way.
Here is how I got started (and what I revert to doing when I realize I'm isolating myself again):
I began somewhere safe for me. My abuser couldn't discourage what I did alone in my car, so his voice did not live there. It felt good to drive along, listening to talk radio or music, especially at night with the windows down. Sometimes I'd cry, sometimes I'd sing. It was therapy in a car. I talked to God and to myself during those drives.
I also went to drive-thru restaurants alone, ordering without fear of my abuser's voice saying "Should you really eat that?" or "You're more expensive than the dates I had in high school!"
Eventually, after seeing people out and about and together, being alone started to feel lonely. I felt like I deserved to laugh more (what?! I deserved to laugh? what a revelation), but it wasn't easy to laugh after all I'd gone through. I decided to drive to the bookstore, find a funny book, buy a mocha, and sit by the window to read.
There were people around, but I could still be isolated (still afraid of making contact), but I didn't feel as lonely. I would laugh out loud at some of those crazy books and no one criticized. Sometimes they'd chuckle to themselves or ask what book I was reading. And the best part? The stores don't make you buy the book!
Picking up books on subjects I would not normally read was the next step. It was easy to figure out what interested my mind or bored me to death. I started getting to know myself again, and that was empowering. Eventually, I went to dinner at a real restaurant and went to a movie by myself and by golly I had a great time being just with me!
The Key to the Breaking the Isolation Habit
The key: I enjoyed being with me. Liking myself again helped me feel happier even though I was alone. I smiled more. I enjoyed routine tasks more. And lo and behold, people started noticing me because my attitude changed. My first friend (besides myself) turned out to love taking pointless drives and talking or singing with the radio. Can you imagine that?! It's not like I had that interest tattooed on my forehead. It just happened.
The first friend you make is you. The next friends are attracted to you by what interests you've found. And although it is a process that can be uncomfortable, challenging yourself to break your bonds and then breaking them (in baby steps) will help you rid yourself of jealousy of those who embrace their independence, find things you enjoy doing, and break the habit of isolation.
Your path will undoubtedly be different from mine, but you can do it. Start with where you felt the least bothered by your abuser and work out from there.
Source
1 Asatryan, K. (2015, July 23). 4 Disorders That May Thrive on Loneliness. Retrieved October 09, 2017.
You can also find Kellie Jo Holly on her website, Google+, Facebook and Twitter.
APA Reference
Holly, K. (2013, November 9). How to End the Habit of Isolation in Domestic Abuse Recovery, HealthyPlace. Retrieved on 2019, August 23 from https://www.healthyplace.com/blogs/verbalabuseinrelationships/2013/11/tips-overcome-isolation-habit
Author: Kellie Jo Holly