How to Get Revenge on Your Abuser by Making Him Feel Like You Do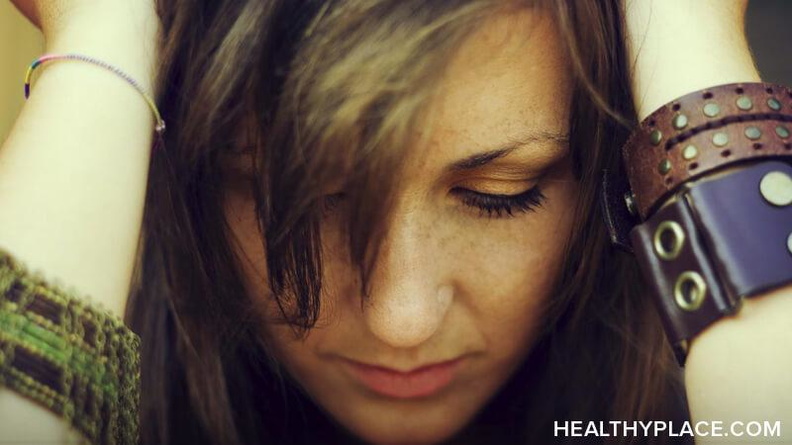 There are several ways to make your abuser feel like you do and get some sweet revenge. It is possible for your abuser to feel unloved, controlled and disrespected. It's relatively easy to get some revenge on your abuser by irritating your abusive relationship. Try these tips and see if you can't elicit the hostility your abuser holds under the surface of his otherwise calm demeanor. You too can get revenge on your abuser by making him feel like you do.
Make Your Abuser Feel Like You Do . . . Kind of
1. Show Varying Degrees of Affection in Public

When you go out and about, be sure to be "too affectionate" or "not affectionate enough." He wants you to advertise the fact that you're his. Unless he doesn't. But he won't tell you what he wants, he expects you to know. Expect pouting or anger, depending on who saw you and what he wants that other person to think of him. This one is rather hit or miss, but boy does it make him feel unloved.
The Truth About Jealousy in Abusive Relationships:
2. Disagree with Him in Front of Others
This tip makes your abuser feel stupid or diminished. All you have to do is disagree with him in front of others. Others include your children, your friends, his family, coworkers, or the dog. Expect incredulity and an attempt to embarrass you to make you agree with him. Or you could expect the silent treatment, which is nice, but only lasts until the angry explosion. Of course, he could skip the silent treatment and anger-bomb you right then and there.
As a side note, you can expect anyone else present to silently walk away from the uncomfortable conversation you caused, opening the door for further abuse or an angry look that tells you "this isn't over yet" as he follows the others out of the room without you. But oh my goodness, won't he feel stupid and small because your opinion differs from his?
The Truth About Abusive Anger and the Silent Treatment in Abusive Relationships:
3. Don't Fix His Lunch
Humiliation almost always causes your abuser to feel rotten. There are many ways you can humiliate him, but my favorite is not fixing his lunch. Here's how it goes: When he is outside with the guys (aka "working"), make sure you are inside the house "doing nothing" around lunchtime. Alternatively, ensure running errands take the most of the day forcing you to grab some lunch without him.
It's okay to make some stupid assumptions, too. Go ahead and assume that the grown men who spend most weekends in your garage will ask for food if they're hungry. Also assume that your abuser would come inside to make some lunch if he wants it. After all, he too is a grown man and knows when he's hungry.
The part that really gets him is that he "can't" say anything to you all day about your lazy, rude and just-plain-wrong ass. He has to wait until everyone leaves and the beer settles in his bloodstream. You can expect to "talk" to him about what happened that day – why you were so lazy, rude, and wrong - until he either passes out mid-sentence or, yep, you guessed it, loses his temper because you make him so mad.
This tip gets to him because he as a certain set of expectations for you to follow. He wants you to show people how much you love him and what a good wife you are. When you're a bad wife and embarrass him in front of his friends, you will humiliate him. And hasn't he repeatedly humiliated you? Isn't this about making him feel like you do?
The Truth about Expectations in Abusive Relationships:
4. Make a Frivolous Appointment
Make any old stupid appointment such as a working lunch with the non-profit you support, your doctor, or your sister. Make sure you tell your abuser you won't be home at your usual time. This really gets him going. It makes him feel ignored and unimportant.
Expect to be ridiculed for your idealism, hypochondriac-ism, or the control your sister exerts over you. Make sure you have at least an hour between the time you tell him where you're going and when you must hop in the shower to leave. Telling you what a jerk you are takes a lot of time. You can expect him to continue the conversation through the shower curtain as you wash your hair.
Expect your eye make-up to look strange on your puffy eyes, and if you DO get out of the house and make it to your appointment, expect to be unable to concentrate on the other people involved because your mind fragmented in a mine-field before meeting them. But hey. At least he feels unloved too, right?
The Truth About Controlling Behavior in Abusive Relationships:
5. Create a Romantic Evening for Just the Two of You
You can usually make your abuser lose confidence in you pretty easily. And, as you know, if you can't trust your partner then your partner is a screw-up and deserves your anger. (Right?)
So anyway, make arrangements with the mother of your child's friend to pick your children up from school Wednesday afternoon. At home, fix a lovely dinner for the two of you. Spruce up the table with the nicest dishes, candles, and cloth napkins. Spend time in the bath; get soft and fragrant for later. Dress in the pretty clothes you rarely wear to show your appreciation for him.
In this way, you'll emphasize just how silly you are to prepare anything special on a school night and just how little he can trust you with his children. You'll know you've succeeded when he arrives home and says,
"Why did you let him go over there on a school night?!" and
"I don't like [that mother] – you're always trusting the wrong people with our children!" and
grabs his plate to eat in front of the television, leaving you to stand crying in the kitchen until its time to pick up your child.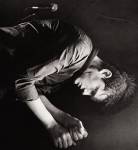 When you return home with your child, expect your abuser to hug and kiss on the boy and feed him dinner although your son already ate. Watch as your husband washes affection over his son, apologizing repeatedly for your behavior. (Notice your child's confusion and discomfort at receiving the forced attention he so rarely receives.)
Yes sir-ee, shake the foundations of trust in your relationship and your abuser will feel confused and angry all at once. He may even forget that just last night he said you were the most unappreciative bitch he's ever known. Unfortunately, the one thing you can't make your abuser feel is hypocritical. It doesn't matter what he says or does, he will not be affected by telling you to do one thing today and getting mad about you doing it tomorrow.
The Truth About Trust in Abusive Relationships:
Never Fear, There Are Many Other Ways to Make Your Abuser Feel Like You Do
This list is not exhaustive. There are many other things you can do to purposely drive your abuser crazy and show that you don't really care about him or your relationship. Over time, your efforts to make his life hell will come to please you so much that you actively seek smaller ways to elicit his grand displays of hostility or to get a break from them by eliciting his silent treatments.
Never forget that YOU are the one in control, the one who pushes his buttons, the one who causes all the problems in your relationship and in his poor heart. You should feel good about all of this, you know, you're getting everything you want. He's an innocent bystander to your evil attempts to love and respect him.
You can also find Kellie Jo Holly on VerbalAbuseJournals.com, Facebook and Twitter.