Recovering from Self-Harm: When to Get Self-Help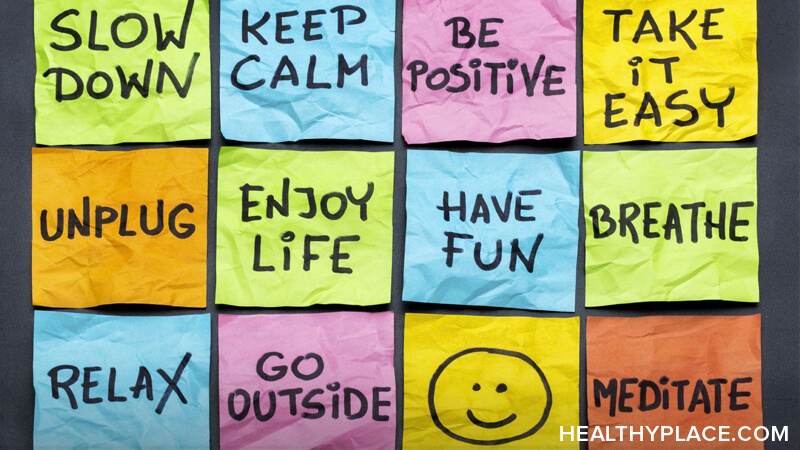 It's hard to know when to ask for help—and, for many, the asking is hard, too. But for an issue as serious as self-harm, getting self-help can be a key stepping stone on the path to self-injury recovery.
Should You Get Self-Help for Self-Harm?
I want to begin with a disclaimer: in many cases, only seeking self-help may not be enough to sustain long-term recovery. There is a reason therapists and other mental health counselors exist, and there is a reason many such professions require extensive study and experience. Mental health issues are complex and multilayered, and it can be difficult to untangle an issue like self-harm on your own.
As such, self-help solutions for self-harm usually work best as a supplementary approach in addition to working with a professional.
However, as someone who spent many years working through the recovery process alone, I also know how powerful the right self-help strategies can be. If you are not ready to seek out professional help, getting self-help for self harm can be a less daunting step in the right direction. You may also want to get self-help for self harm if:
You do not have reasonable access to professional counseling or therapy options
You cannot afford a therapy program at this time (even ones with sliding scales or financial aid programs)
You are in therapy and want to put more effort in on your own time
You've tried therapy (more than once, with more than one therapist) and did not find it effective
Keep in mind that the efficacy of any self-help strategies you try will depend partly on how disciplined you can be. Just like regular therapy, self harm strategies work best if you can implement them regularly. For instance, when I began using a cognitive behavioral therapy workbook on my own, I made a point of scheduling a specific time block every single week to read at least one chapter and try at least one exercise from the book. This helped me make progress consistently—which kept me motivated over the many months it took to work through the whole book—and kept the strategies I was learning top-of-mind, so I was more likely to use them.
How severe your struggle with self-harm may be is also a factor in this equation. If you are in any danger of harming yourself to a significant degree, or ending your life (whether accidentally or by design), please seek out professional support as soon as you can. If you are not sure of your options—and especially if you find yourself experiencing a crisis—call up a mental health hotline. These people can help you get through a difficult moment and connect you with the best recovery resources for you at this time.
When Should You Get Self-Help for Self-Harm?
The answer to when you should get self-help for self-harm is simple: You should get help as soon as you can.
The sooner you reach out, the sooner you can begin healing. Recovery takes time, and may be an ongoing part of your life for many years to come. It also takes patience, effort, and support. If you're ready to get help, even if it's only on your own, that is a good and important first step forward.
Just remember that self-help is only one element of your support system. The strongest systems include multiple supports—such as friends and family you can talk to without fear of judgment, peers you can connect with who are on similar journeys to yours, and mental health professionals who can help you find the most effective strategies for your unique recovery needs.
The more of these you can bring into your life, the more easily you will be able to navigate the path ahead.
APA Reference
Kim Berkley (2022, January 20). Recovering from Self-Harm: When to Get Self-Help, HealthyPlace. Retrieved on 2023, December 2 from https://www.healthyplace.com/blogs/speakingoutaboutselfinjury/2022/1/recovering-from-self-harm-when-to-get-self-help
Author: Kim Berkley