Ways to Explain Self-Harm Scars to Children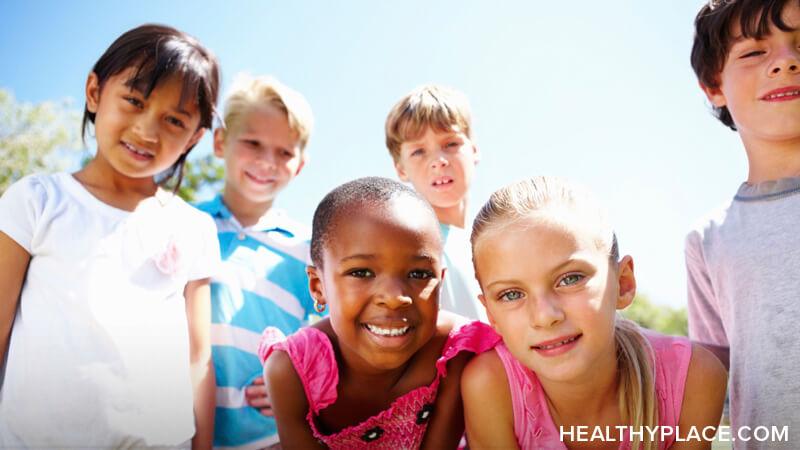 There are ways to explain self-harm scars to children, but I haven't always known what to say. When I was in my first year of college I had a job working with children at a daycare. Children are curious by nature and they ask a lot of questions about their surroundings. If something is "out of the norm" they are going to ask questions about it. One night, I wore a dress which showed a few of my scars. I had a small child come up and ask me, "Teacher, what happened to your leg?"
If you are suffering or have suffered from self-harm and have small children around you, you might run into this question once or twice. It might be stressful when they ask these questions. What do you say? How much do you tell them? Here are a few tips that have helped me through this awkward situation.
What to Consider Before Explaining Self-Harm Scars to Children
There are a few things you should keep in mind before you start talking to a child about self-harm. How do you know this child? You are going to be more truthful to a child that you know more than you would with a child at daycare. How old are they? Depending on the age of the child you are going to tell them different information. These are two important things to consider before you respond.
What to Explain to Children About Self-Harm Scars
Depending on the age of the child you might tell them different pieces of information. You might not want to tell a child who is very young about your past. When young children ask about your scars, you can make up a story like:
I got attacked by a tiger.
I fell into a rose bush.
I hugged a porcupine too hard.
Most of the time young children will be satisfied with this answer and move on. Older children are not unintelligent and they know that you did not get attacked by a real tiger. For older children, if you feel comfortable, you can just bend the truth. This could include:
I got into an accident.
I accidentally hurt myself when I was younger.
When I was angry I would take it out on myself.
These are great conversation starters to get the conversation around mental health going with your child.
Explaining Self-Harm Scars to Children Can Lead to Positive Conversations
When children start asking these questions it can be a great segue way to start discussing other areas of mental health with them. When they ask, you can tell them the truth. Talk to them about positive and negative coping skills when they are stressed. This is a great way to build a positive relationship with your children. If you are talking about emotions with them then you seem like a safe person to talk to when they need someone to talk to.
Being Ready to Explain Your Self-Harm Scars With Children
When you talk about self-harm with children make sure you are, personally, ready to start talking about it. Talking about self-harm can be triggering for some. You never know what children are going to ask. You need to be personally ready to start talking openly about your recovery before you can discuss it with children.
I would like to open this post to you. Have you ever been in this situation? How did it go? What did you tell them? Do you have any tips for those of us who want to tell a child? Let me know down in the comments.
APA Reference
Schou , K. (2017, August 29). Ways to Explain Self-Harm Scars to Children, HealthyPlace. Retrieved on 2019, September 23 from https://www.healthyplace.com/blogs/speakingoutaboutselfinjury/2017/08/explaining-self-harm-scars-to-children
Author: Kristen Schou 
Thank you for this very detailed account, i can't explain why, its so personal and touching, it brought me to tears. I too suffered from self harm, glad this angel crossed your path. ♡
I am so happy you enjoyed my article and the information in it. I totally agree that children can be a great support base for individuals suffering with a mental health condition. Thank you for the comment!
Leave a reply