What to Do When Your Loved One Suffers from Self-Harm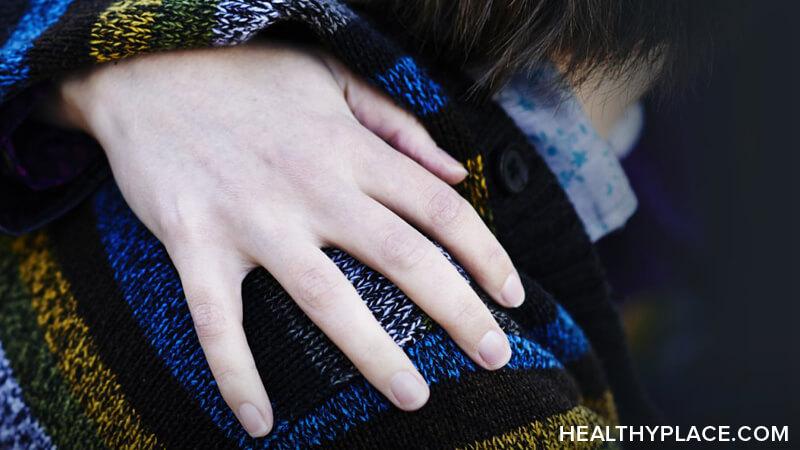 There are few things that make you feel more helpless than seeing a loved one suffer from self-harm and not knowing how to make the suffering stop. Suffering, in most cases, is out of our hands. It is not within our direct control. With self-harm, it can be doubly frustrating because not only is it something outside of our control, but it also something that we often cannot even comprehend. It is a suffering that's both foreign and cruelly over-familiar, affecting everyone from our closest friends and romantic partners to members of our family.
Your Role as the Loved One of a Self-Harm Sufferer
There are no universally applicable rules about what to do when a loved one suffers from self-harm and it would be irresponsible of me to claim that there are and that I know them and can teach them to you ("What To Do If a Loved One Self Injures").
When I was struggling with self-harm, however, I noticed that I had the most trouble opening up to people who I feared would misunderstand the issue on a fundamental level. As a loved one of a self-harm sufferer, it would be of great benefit (for you both) to make the effort to read up on self-harm and learn as much as you can, taking special care to address any and all of your preconceived notions about it ("Self-Harm Stigma: Feeling Embarrassed About Self-Harm").
Self-harmers are quick to label anyone who confronts them about their self-harm as an adversary. One of the best ways to avoid this from happening to you is to make clear that your intention is to support, not change the person ("Self-Injury Help, Self-Mutilation Help and Support"). You, of course, want the self-harm to stop, but if your loved one perceives you as a threat to his or her self-harm, that person will shut down and/or lash out. Even if it feels frustrating and possibly even counterproductive, show your loved one that you are there as someone to turn to and not someone to keep secrets from. 
The most important thing to remember, however, is this: you are not responsible for the person's suffering. All you can do is make whatever decision feels right to you in that moment. What happens after that is not your responsibility even if your loved one who self-harms continues to suffer. 
The person you are trying to help is his or her own person. That person is a fully-realized being with complete autonomy, just like you. That means that person makes his or her own decisions, with or without your influence. Trying to control the uncontrollable will only create resentment between you and the person you are trying to help. It will tax patience (for both of you) and potentially sabotage chances at recovery. 
Give your loved one a bit of space and always take care of yourself. It is the hardest thing and the best thing that you can do.
APA Reference
Chang, K. (2019, February 20). What to Do When Your Loved One Suffers from Self-Harm, HealthyPlace. Retrieved on 2023, September 26 from https://www.healthyplace.com/blogs/speakingoutaboutselfinjury/2019/2/what-to-do-when-your-loved-one-suffers-from-self-harm
Author: Kayla Chang