Five Ways to Move Towards Happiness and Away From Self-Harm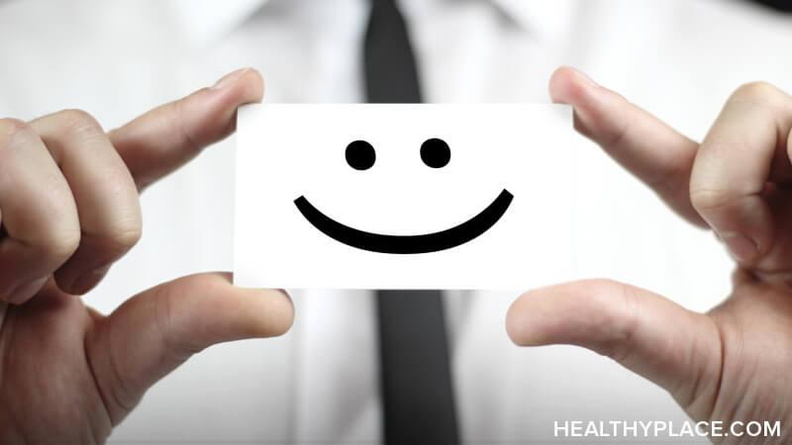 For those struggling, every day is a battle. This is true for any kind of addiction, not just the fight against your skin. Some people have trouble simply making it through the day without anxiety, a trigger or a cut. During my sleepless nights, I have discovered some ways to move towards positivity and away from negative behaviors and thoughts. You have to search within yourself and find five things you enjoy.
Once you find five things, you're halfway there.
Find Your Five and Move Toward Happiness
For self-harmers, cutting or burning or scratching tend to be the go-to happy place. However, we all have days or moments when we feel some sort of enjoyment. It can be because of the weather or because of a friend. It can simply be that you woke up with a good mindset or that your coffee tasted extra caffeinated.
Even though my days have been rougher than rough lately, I can still find five ways to bring a smile to my face. Sometimes, it takes a little bit of motivation and searching the Internet. There are healthy alternatives to self-harm everywhere and it takes a curious eye to find them.
Five Ways to a Quick Smile
Become a Pinterest addict. Okay, I don't really mean addict – maybe fan is a better word. One of my friends has been addicted to this website for years and almost everyday sends me Snapchats of things she's found on the site. She sends me interesting eCards and pictures of baby animals with funny captions. Now, when I'm feeling low, I search for positive quotes or pictures of typewriters and notebooks (yes, they make me happy).
Keep moving. It takes a lot of motivation to start working-out if you've never been fond of it. However, ever since I've become a Zumba instructor, just being in that environment brings forward positive energy. Find a way to move that makes you happy. It could even be blasting your favorite playlist and dancing around your bedroom or apartment.
Get some coffee, tea or a shamrock shake. I am a huge fan of coffee and over the past few months, I have become a nightly tea drinker. Calming chamomile tea is great when it comes to trying to relax your body. I have never been a fast-food fan, but being that it is nearing my favorite holiday, Shamrock Shakes seem to always bring a smile to the faces of those who drink them.
Go hug an animal. I have a miniature schnauzer and even when he doesn't let me sit still for more than a minute, I look at him and can't help but smile. If you have a pet, take a few minutes to be with them. If you live near a pet store or a zoo, go and watch the animals. Animals seem to have a way of lifting our spirits.
Re-read your favorite book or re-watch your favorite movie. Being a writer, I find joy in reading over a few pages of my favorite novel. It brings me to a familiar place away from reality. If you also write, re-read something you've written. Watch one of your favorite movies, but make sure it is one that makes you laugh. Allowing yourself a few minutes to laugh will be the medicine you need.
You can also find Jennifer Aline Graham on Google+, Facebook, Twitter and her website is here. Find out more about Noon through Amazon.com.