I'm a Different Person with My Mental Illness Than Without It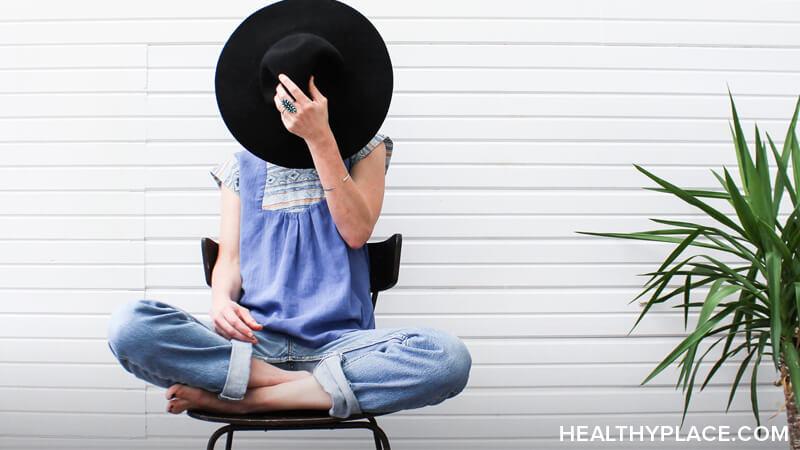 I am a different person than I was before my mental illness. The year was 2004. I knew I needed help and my parents invited me home. My mental illness was paralyzing, and although I had big dreams, my life was at a standstill. 
Rock bottom was a catalyst for change. My mental illness and recovery brought drastic change to my life. From my daily routine to career goals to relationships, it's hard to ignore the presence of my mental health experiences. I first thought recovery just meant treating my schizoaffective disorder symptoms, but a new and healthier lifestyle touched every aspect of my life. I'm a different person with my mental illness, and that's working out for me.
Am I a Different Person After Diagnosis and Treatment?
We all know a diagnosis doesn't define a person, but mental health issues and treatment make a huge impact on a person's life. Would I be the same person without my mental illness?
The answer is: yes and no. There are certain characteristics that I feel are ingrained in my personality -- my ambition, giggle, and short fuse -- that a mental illness won't change. My general interest in the arts never left. My family and friends didn't change, but some of our relationships did.
That's about it for the no column.
My mental illness and recovery have made me a different person in good ways. I'm a more thoughtful artist and mother and has given me a more empathetic view of the world. These are crucial elements in my current life.
Recovery Gave Me a Different Outlook on My Career Goals
I've always been interested in pursuing the arts -- that didn't change when I was diagnosed and treated for mental illness. However, my career goals did. 
In the arts, I truly believe the message is more important than the craft, and mental illness recovery gave me something to say. Before my diagnosis, I focussed solely on the craft. I studied music, and while I could play a piece that was perfect in a technical sense, there was no emotional connection. I even had an instructor call me a "robot." It's safe to say recovery made me a better artist.
Mental Illness and Recovery Changed My Family Life
Often recovery isn't just for the patient; it's for the whole family. My recovery brought my whole family closer -- even when it wasn't part of formal treatment. I couldn't imagine my life without their involvement and support -- especially now that I'm a mother. 
I hope the impact of recovery will be visible to my daughter. It definitely affects me as a mother. I certainly don't want to shelter my daughter from mental health issues. I want her to be well aware of -- and learn from -- my struggles as well as others. She might have her own struggles one day and she deserves support and knowledge. If I hadn't experienced mental health issues before becoming a mother, I'm not sure what parenthood would be like. Maybe I wouldn't be aware of the importance of mental health. Now I'm in a position to model what I've learned in the process of overcoming schizoaffective disorder.
I Am a Slightly Different Person Because of the Profound Effect of Recovery
In some ways, it feels like a mental illness will make you or break you, but oftentimes it's both. Those are the moments we grow the most. Your illness doesn't define you, but it sure can shape you.
I am still myself with or without my mental illness, but schizoaffective disorder has had a huge impact on my life just as many other life experiences can. It's an important part of my story, and I wouldn't be where I am today without it.
Are you the same person with or without your mental illness? I'd love to hear about it in the comments.
APA Reference
Rahm, M. (2019, July 24). I'm a Different Person with My Mental Illness Than Without It, HealthyPlace. Retrieved on 2023, September 22 from https://www.healthyplace.com/blogs/recoveringfrommentalillness/2019/7/im-a-different-person-with-my-mental-illness-than-without-it
Author: Megan Rahm
This is such an honest read about a truly common question in this field. I love that you identify the possibility for it to be both, make and break. So often we look at things like mental illness as very black or white, and that's just not how these things appear in our lives. Thank you for sharing this insight.
Leave a reply