Why My Mental Illness Recovery Is Important to Me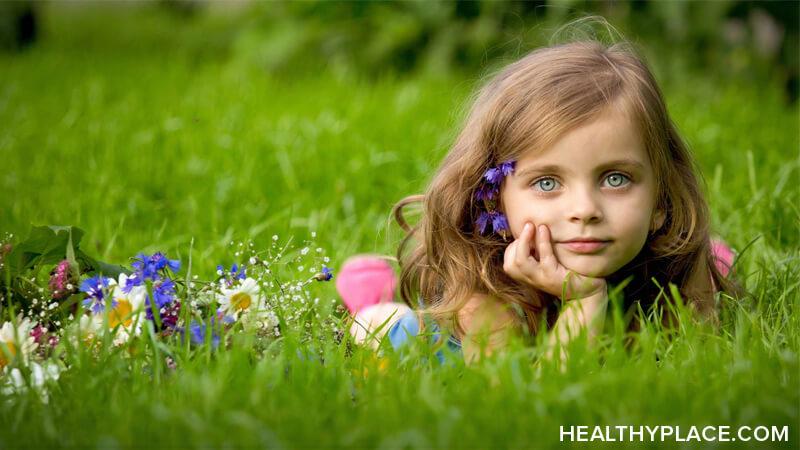 My mental illness recovery is important to me, now more than ever, because of my daughter. I have been in mental illness recovery since my early 20s, long before I ever thought I'd be a mom. When my husband and I found out we were expecting, we were ecstatic, but I also felt overwhelmed. There is no turning back from this awesome responsibility. Nothing would ever be the same. My daughter is now two-and-a-half, and it's like I can't even remember what life was like without her. There's so much I want to show her and teach her, but I have to be mentally healthy and well to do that. Here are four reasons my daughter motivates me to make my mental illness recovery important.
Why My Daughter Makes Mental Illness Recovery Important
I want to be able to take care of her.
My mental illness recovery was important even during pregnancy. My pregnancy was high risk due to my psychiatric medications. Before getting pregnant, my doctors and I decided it would be best if I stayed on my medications throughout the pregnancy. The benefits outweighed the risks for me. To tell you the truth, I don't think I could go through pregnancy and motherhood without medication. I don't think my pre-diagnosed self could have handled this. Now that I'm a mother, I've never been more stressed out yet more driven to take care of myself. When you're a mother, there's no turning back. I need to be there for her.
I want to be someone my daughter can look up to.
I don't remember my own mom. She died when I was very young, so what I know about her came from stories from relatives and friends. From what I know, she was strong, independent, and hard-working. These are qualities I hope my daughter will one day see in me as well. I have to stay well to be a woman she can look up to, and that makes my mental illness recovery important. My mom was an artist, and I'm so proud to have her beautiful paintings hanging in our house. I hope one day my daughter will be proud of my work, too.
I want to teach my daughter to take care of herself.
I don't plan on ever censoring my mental health story to my daughter ("Mental Health Conversations I'll Have with My Young Daughter"). She needs to hear it. Let's face it; this stuff runs in families and I want her to know it's okay to ask for help. My life as I know it now, as well as her life for that matter, would have never been possible had I not asked for help years ago.
I want my daughter to be kind to others.
My daughter will know my story, and I want her to know others have stories, too. I've struggled and so have many others. It's very common, so be kind. You might not know what someone else experiences.
My mental illness recovery is important: all of these reasons drive me to take care of myself and stay well. I'm doing more now than I ever thought possible, and my daughter pushes me to be my best. When you have a child, your recovery isn't just about you anymore. I want to keep her safe and healthy, but for that to happen, I need to do the same for myself.
APA Reference
Rahm, M. (2019, January 16). Why My Mental Illness Recovery Is Important to Me, HealthyPlace. Retrieved on 2022, August 14 from https://www.healthyplace.com/blogs/recoveringfrommentalillness/2019/1/why-my-mental-illness-recovery-is-important-to-me
Author: Megan Rahm