My Recovery from Mental Illness Started on the Internet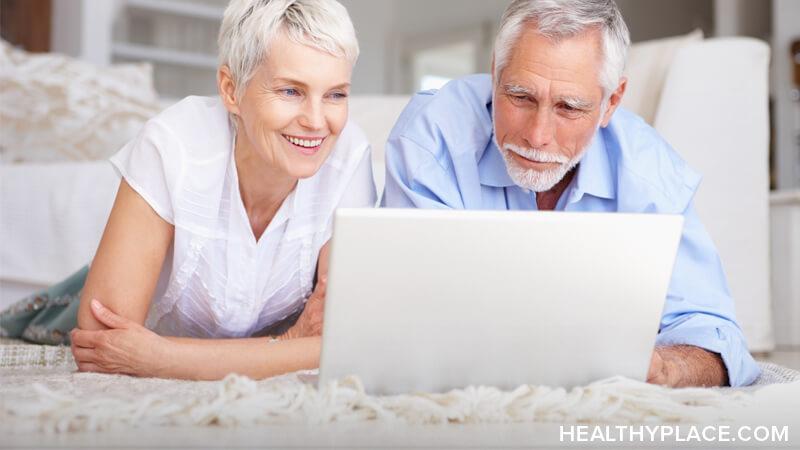 My recovery from mental illness started on the Internet. I knew I had an eating disorder before I was diagnosed. But before I took that giant leap and asked for help, my curiosity led me to the Internet. I first visited a forum and read others' inspirational stories of recovery from mental illness. Then finally, when I was ready, I researched my own eating disorder treatment options which put me on the path to my recovery from mental illness.
Where I Found Guidance for My Recovery from Mental Illness
I really feel my Internet search was my first big step toward my recovery from mental illness. I had admitted to myself that something was wrong and I was ready to start searching for answers, explanations, anything.
There's a lot of information on the Internet from all kinds of sources, which can be positive or harmful (Who to Trust for Mental Illness Information). Fortunately, the most prominent online eating disorder communities I found were of those in recovery, willing to share their triumphs and setbacks. I learned a lot, and most importantly, I learned I wasn't alone.
There were a few different types of sites that kick-started my recovery journey.
Forums
Forums allowed me to read others' stories, read what they've been through, and see what worked for them. It's nice to be a part of a community, especially when what you're going through is so often misunderstood.
I recently learned of a Slack community called 18percent. This is a chat site where you can give and receive support by connecting with others coping with mental health issues. The founder started this community after losing a close friend that struggled with schizoaffective bipolar type. It's free to join and everyone is welcome. I wish this site had been around during my early days of recovery.
Information Sites
Information sites were key to learning more about my mental illness. It's important to make sure the info comes from reputable sources on mental health. HealthyPlace is a unique information site in that you not only get expert articles about symptoms and medications, but you can also read first-hand accounts by regular contributors in the blogs.
Treatment Providers
Finally, I looked at the sites of treatment providers and found a nearby treatment center where I was later admitted (Mental Health Hotline Numbers and Referral Resources).
I was diagnosed with bulimia, which was no surprise. When I was later diagnosed with schizoaffective disorder, which was more of a surprise, the process of using the Internet in recovery started all over again.
National Alliance on Mental Illness (NAMI)
During recovery, I learned about the National Alliance on Mental Illness (NAMI) through an Internet search. Getting involved with my local chapter of NAMI led to years of volunteer opportunities, which greatly enhanced my recovery. I've met a lot of great people through NAMI.
The Internet is a game-changer for mental health. There's a ton of information, but also a sense of community, both of which can be crucial in recovery.
APA Reference
Rahm, M. (2018, May 30). My Recovery from Mental Illness Started on the Internet, HealthyPlace. Retrieved on 2023, September 27 from https://www.healthyplace.com/blogs/recoveringfrommentalillness/2018/5/my-recovery-from-mental-illness-started-on-the-internet
Author: Megan Rahm
Internet supplies are numerous and miraculous, as well As far as is concerned to its positive effect to mental ill patient, we ought to explore mindfully its paramount performances to worldwide dimensions and universal inclusion. Your satisfying experience with online providers exhibits great and helpful impacts of this new and virtual approach to successful treatment and management of mental disorders. But this fact didn't exclude the negative consequences of common overuse of this modern communication and information interconnection. Addiction with internet treatment of mental illnesses is real and threatening probability that seriously compromises comprehensive psychiatric treatment of any mental disorders. This premonitory remark is more alarming to new generation. whose intention to overuse online information are overwhelming and instant, as well. The uncriticizable usage of internet by young people is particularly dangerous because most of serious and devastate mental disorder begin in this age, that require appropriate healthy emotional and social development. Online connection couldn't offer this innate psycho-social need and deed, anyway.
Hi Megan! Thanks for sharing your experience. The web is really powerful and helpful to everyone.
Leave a reply