Could You Use the FMLA to Help Your Mental Illness Recovery?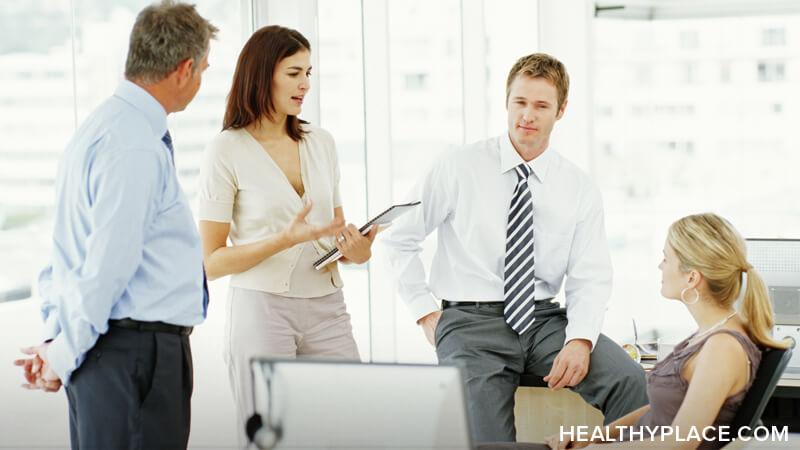 Have you considered using the Family Medical Leave Act (FMLA) to help your mental health recovery? Many people with mental illnesses are employed, but working with a mental illness can be challenging. Stress can cause symptoms to break through, and there may be times when you need time off. Would your supervisor be supportive? Could you apply for benefits under the FMLA to help your mental illness recovery?
Mental Illness Recovery and the Family Medical Leave Act (FMLA)
I have been fortunate enough to work full-time for the past nine years, and there have been times when my mental illness interfered with my job. Here's a little about my experience with disclosing my mental illness at work and applying for FMLA to help my mental illness recovery.
APA Reference
Rahm, M. (2017, September 19). Could You Use the FMLA to Help Your Mental Illness Recovery?, HealthyPlace. Retrieved on 2023, December 8 from https://www.healthyplace.com/blogs/recoveringfrommentalillness/2017/09/employment-and-mental-illness-should-you-disclose-your-illness-or-apply-for-fmla
Author: Megan Rahm