Do You Feel Safe with Your Doctor?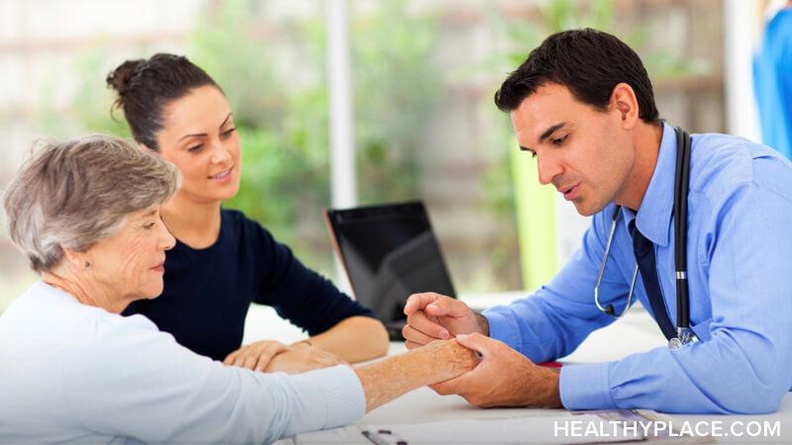 If you are a person with mental illness, it is important that you feel safe with your doctor or psychiatrist. Your relationship with your doctor is one of the most important relationships in your life. This person will hear some of the most intimate details of your life. They will help you decide what medications to take, at what dosage, to help you. Arguably, they will know you as well as your significant other does. Your doctor will have the power to hospitalize you against your will if they determine you to be a danger to yourself or others. So, do you feel safe with your doctor?
If You Don't Feel Safe with Your Doctor, You Should Bail
I should say up front, doctors have a very challenging job, especially mental health doctors, with the complexities of mental disorders and other behavioral issues. I believe the vast majority of them are competent and empathetic. I have great respect for those who are.
However, I believe if you are uncomfortable in this important relationship and can't or don't feel safe with your doctor, you should bail, sooner rather than later. I understand the need to work and cooperate with your doctor, which can take time. But in most cases, a doctor's bedside manner isn't likely to get better, and the one suffering the consequences is you.
What Can Happen If You Don't Feel Safe with Your Doctor
If you don't feel safe with the doctor, one who doesn't understand you or one you're afraid to talk to, there will be trouble getting the right treatment. Doctors that you feel don't care or don't understand can waste time (and money) taking you down a path you don't want or need to go down. You don't have time to waste. You need help now.
If the doctor doesn't seem to listen to you, and you stick with them anyway, you run the risk of taking medicine you don't need or not taking medicine you do need. Mostly, the only thing a doctor has to go on is what you tell them. If they obviously do not listen to you, they will be at a great disadvantage in determining an effective treatment plan.
Emotional Damage May Occur If You Can't Feel Safe With Your Doctor
By far, the most dangerous consequence of staying with a doctor you're not comfortable with is the damage that can be done to you emotionally. For example, there are doctors who are antipsychiatry who don't "believe" in mental illness. Because of this, many don't "believe" in using psychotropic medication, since in their view, the illness those medications treat doesn't exist.
Now just imagine the damage that could be done to a vulnerable person with a mental illness were they to visit a doctor like that. The most emotionally damaging situation could be the minimization of their suffering. After all, if the doctor doesn't believe they're sick, then their pain is just in their imagination. There's nothing to treat.
Most mentally ill people would say that validation of their mental illness and symptoms is very important to them, especially since mental illness is largely an invisible illness, meaning you cannot readily see most of the symptoms or their effect on the sufferer.
Not Feeling Safe with Your Doctor Is Different From Feeling Angry
One of the factors that can arise is the doctor sometimes has to tell you things you don't want to hear, even sometimes causing you to feel angry. I don't think this is a good reason to ditch your doctor. We absolutely need our doctors to be free to tell us things we don't want to hear.
However, most patients are able to recognize the difference between the candid observations of a good doctor and a doctor that is minimizing or denying their illness, or simply not listening to them.
Bottom line: You need help. You deserve the best help you can find. You deserve to have a doctor who understands you, validates you, and is competent to treat you. You don't deserve to be undermined, not listened to, or intimidated. If your doctor can't help you feel safe, listen to your inner guide and say goodbye.
APA Reference
Ehrmantrout, M. (2014, September 17). Do You Feel Safe with Your Doctor?, HealthyPlace. Retrieved on 2019, August 23 from https://www.healthyplace.com/blogs/recoveringfrommentalillness/2014/09/do-you-feel-safe-with-your-doctor
Author: Mike Ehrmantrout