Top 5 Irritating Stigmas About Living With a Mental Illness
You know it and I know it: living with a mental illness and being open about it can have dire consequences. And, frankly, it pisses me off. Let's look at some of the more common (exceedingly irritating) stigmas about living with a mental illness.
Stigmas About Mental Illness That Irritate Me Most
1. We do not work, have relationships or raise families
Why is this ridiculous? Well, first let me state the reality here: Sometimes we cannot work. Sometimes our illness does effect our quality of life, relationships and family dynamic (Should People With Mental Illness Have Children?). But this is not always the case. When we are well--or even struggling--many of us have great jobs and relationships, 2.5 kids, a white picket fence and a chocolate lab! Sorry for the cliche' there, but you get my drift.
2. We rarely leave the house
Again, sometimes this is the case, but some people really do assume those of us living with a mental illness stare at the world through damn curtains. Give me a break. When I am well, I run through the woods, go to the movies and enjoy sushi like the rest of the population.
3. We shuffle, drool, and laugh at weird things. Like trees and crosswalks and milk containers.
Come on now, give us some credit--please! I might argue that those who laugh during awful movies have an undiagnosed mental illness.
4. We are generally unable to accomplish things in our lives
First of all, recovering from mental illness is a damn fine accomplishment. Working to find recovery, that's also an accomplishment. Many people with mental illness live lives that are full of accomplishment. My point? Our illness does not define our ability to succeed. Yes, it can complicate it, but we are not unable to achieve things in our lives and reach goals.
5. We are crazy
This one is sort of funny. Crazy is a silly word; it is as silly and ridiculous as the word 'normal.' We are not crazy. We are simply playing the cards we have been dealt the best we can (Being Crazy vs Mental Illness).
Ignore Mental Illness Stigma and Embrace Life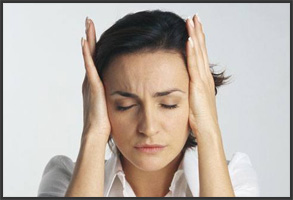 Yes, those five stigmas follow me around. But, stigma is lessening. I need to point out that those who harbor negative and inaccurate beliefs are generally not educated on mental illness. And for every person who believes these things, I am certain there are more who do not (please, raise your hand).
I try to live my life with the attitude that if people have negative misconceptions I can either educate them or move along with my life (not shuffling, might I add). Recovering from mental illness is hard enough. Try to ignore uneducated, negative people who make it more difficult.
APA Reference
Champagne, N. (2013, April 1). Top 5 Irritating Stigmas About Living With a Mental Illness, HealthyPlace. Retrieved on 2019, September 17 from https://www.healthyplace.com/blogs/recoveringfrommentalillness/2013/04/five-irritating-misconceptions-about-living-with-a-mental-illness
Author: Natalie Jeanne Champagne
Tina,
Love your comment! Made me smile:)
Thanks,
Natalie
Leave a reply