Finding the Motivation to Recover From Mental Illness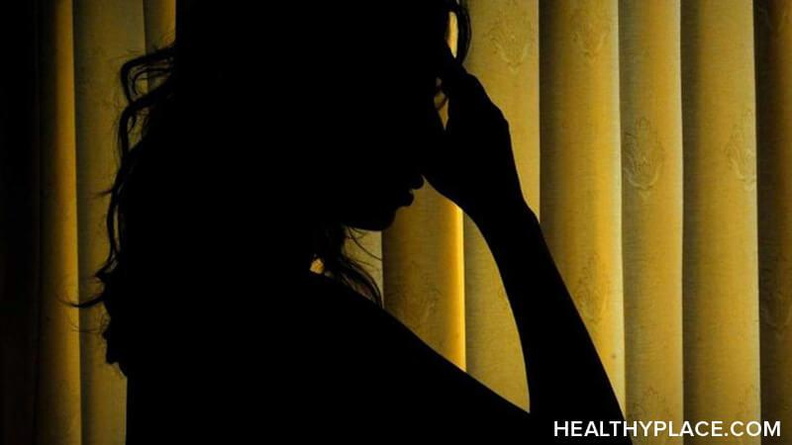 Creating the motivation to recover from mental illness is a chore. That's why people who just don't like to get out of bed annoy me. Their lack of motivation comes from no reason at all--no depression, no anxiety, no medication side-effect. They just roll out of bed whenever they like. They make some coffee and do what they do. I don't understand lazy people.
I hate the word lazy. I hate it when people think I'm lazy. I hate it because my parents never stopped working and never stopped driving the laziness out of us kids. If we kids did not work, we were That Thing (child) That Did Not Belong. But I love my parents and it is because of them I get the hell out of bed. Many mornings, they're my motivation to recover from mental illness and not be lazy.
Defining Motivation Outside of Mental Illness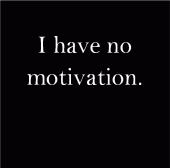 Alright, so let's refer to Wikipedia to define motivation outside of mental illness. Motivation is . . . dun dun dun:
"Motivation is the psychological feature that arouses an organism to action toward a desired goal and elicits, controls, and sustains certain goal directed behaviors. For instance: An individual has not eaten, he or she feels hungry, and as a response he or she eats and diminishes feelings of hunger. There are many approaches to motivation: physiological, behavioral, cognitive, and social. Motivation may be rooted in a basic need to minimize physical pain and maximize pleasure, or it may include specific needs such as eating and resting, or for a desired object. Conceptually, motivation is related to, but distinct from, emotion."
Yay! Interesting. Right? I am slightly, though not overly, impressed.
Defining Motivation and Pursuing It While Living With Mental Illness
When we struggle with mental health finding the motivation to complete basic needs (i.e. shower, eat, talk) is difficult. Sometimes, impossible. But in order to recover from mental illness, motivation becomes a key factor in our success. Unfortunately, it's also one of the more difficult areas of our life to harness when we are unstable.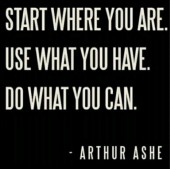 I have been a bit wordy thus far--my apologies. Sort of. I love words. They motivate me (or piss me off)! My last post focused on living with chronic depression and was motivated by my life Right Now. And that's the way it usually is. We write what we understand and at this moment, well, I need to understand how the hell to get out of bed and eat and . . . you know the drill.
So, how can we define motivation in the realm of mental illness?
Motivation (lack thereof) can be connected to a state of depression. It should then be treated as such.
Difficulty accepting the diagnosis in connection with finding the motivation to recover from it. If we cannot accept the diagnosis we are probably not motivated to recover from it.
The simple things in life: Self-care. I seem to write about this in every post and sometimes I need to take my own advice (I really do).
How Can We Motivate Ourselves Into Mental Illness Recovery?
These are just a few examples--please share your own--but their are specific things we can do to find the motivation we need to continue our recovery from mental illness, such as:
>Make a schedule. Example: If I struggle with insomnia (and lately it never leaves me) I still set my alarm at 8 a.m. A schedule is important and it regulates our lives, our stability, and our recovery.
>Allow others to help you when you need help! Perhaps you don't need to be dragged out of bed, but a pep talk is helpful. People in depression are often certain they will never get better. But we will and we do and try, try, try to remember this.
>Do what you can do. If all you can do is get up, well, that is motivation enough for the day. If getting to work on time and staying there is part of your routine, then give yourself some credit.
We deserve it. This whole recovering from mental illness thing isn't really easy, but motivation, however small, helps.
APA Reference
Champagne, N. (2012, December 6). Finding the Motivation to Recover From Mental Illness, HealthyPlace. Retrieved on 2019, September 18 from https://www.healthyplace.com/blogs/recoveringfrommentalillness/2012/12/finding-the-motivation-to-recover-from-mental-illness
Author: Natalie Jeanne Champagne