Mental Illness and Learning to Trust the Process of Recovery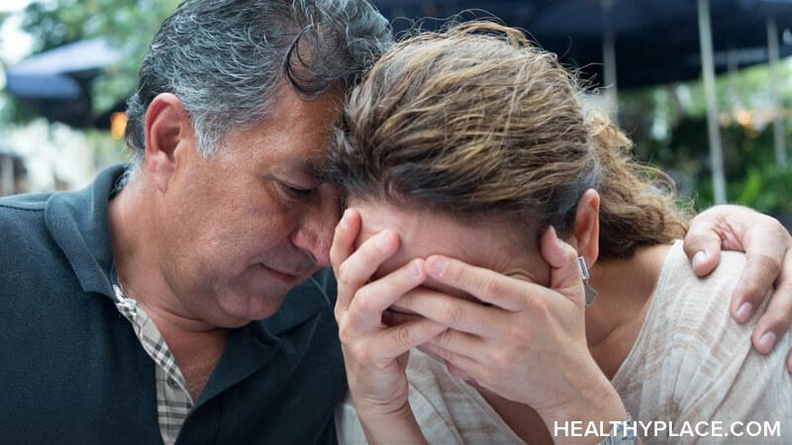 When we are first given the diagnosis of mental illness, our lives feel as if they are suddenly taken from us. Ripped from our hands. We are used to leaving our home when we please, eating when we are hungry or picking up the phone and calling someone. Once we have been diagnosed, we quickly find out: Our life is no longer entirely ours! And that, that, is scary.
Fear of Our Mental Illness Diagnosis
Nobody wants to be told they have a chronic mental illness. One that lives in our brain and shakes life up when all we want is stability. The diagnosis of mental illness is frightening for those receiving the news and for those who love them. I am certain that my family was just as afraid as I was.
What are we afraid of?
That we won't get better
That we have to take medication---probably for the rest of our lives
That we are no longer the person we knew; we might feel as if we are just a "diagnosis". It can feel like we no longer have a name; just a label. A label that carries a societal stigma.
Fear that others will never accept us.
Fear that our mental health team won't understand us or treat us properly.
Fear of ourselves---that is perhaps the hardest part.
The list goes on—and on-- and it is specific to each person. We all have different coping mechanisms when we are given a serious diagnosis, but I believe all of us, at some point, fear the above points.
For as many different reactions each person has to the diagnosis, we all have a different road we walk to acceptance. A state of acceptance, though hard to find, is where we can feel peace and less fear.
Learning to Trust the Process of Recovery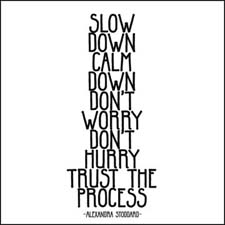 Let us assume that we are still struggling with the diagnosis, we still are not sure how it will affect our lives and those we share them with, how can we learn to trust the process of recovery?
Remember that living with a mental illness does not make us alien to the world; people all struggle throughout life and this is our struggle. This is just our dragon to tame.
Remember that the person you were before the diagnosis is still the person you are now. You just have the opportunity to become stable and have healthy relationships. To live life as you could not before.
Try to think of recovering from mental illness as a battle of sorts: you cannot jump into the ring and conquer immediately, you need to take time to think, to plan your next move (PS sorry for the bad metaphor, really, I am)
Think about what recovery means to you. Does it mean your life will settle down? Imagine a life that is less full of ups and downs and instead allows you to breathe and enjoy yourself.
Educate yourself on your illness. Knowledge is power. Just avoid doing too many online searches on your diagnosis; talk to your mental health care team and your friends and your family. Yourself.
Learning to trust the process of recovery is what leads us to a place of acceptance. Learning to trust yourself can take time and sometimes we would rather it speed up but it's the time in between, the quiet moments when you think, that our own journey to recovery begins.