Mental Health and Recognizing Limitations
Limitations. Limitations. Limitations...? Yes, like any other chronic disease, physical or mental, when you live with a mental illness you have limitations. Limitations you can work to control.
Defining Limitations and Mental Illness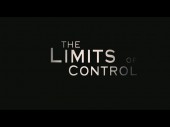 First, let's define the word limitations in a general sense. Wikipedia narrows the term down to...
>A limiting rule or circumstance; a restriction
>A condition of limited ability; a failing (more on this awful word later)

>The action of limiting something
The list goes on, but these three come up first.
How are limitations connected to mental illness?
The Connection Between Circumstance and Mental Illness
Limitations are, in part, defined by circumstance. When we are talking about mental illness, analyzing our personal circumstances is important.
You are probably wondering, "Why is she throwing around so many words and not arriving at a point?" Fair enough.
An example: You have a job you like. You have worked there for a few years. You like your co-workers (well, most of them) and they like you in return (most of them). But you're not satisfied with your position anymore. You approach your supervisor for a raise.
He or she promotes you to a new position, a position which requires more hours and a lot more responsibility. It all looks good on paper. But what about your mental health?
You start to wonder...What if the extra stress will impact my recovery? This is an example of circumstance, and defining whether or not the choices you make in your life reflect stability.
You could take the new job, try it on for size, and see if it works. If we don't take risks we won't advance in life, but when you live with a mental illness you need to make sure sustaining your recovery comes first.
Using this example, I would hope you have an open dialogue with your supervision and could tell him or her that, yes, you are interested, but you need to make sure it's a good fit first.
Does Living With a Mental Illness Make Us "Failures"?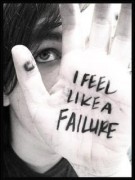 Wikipedia connected the word "limited" to "failing" This is, pardon my Australian influenced French, complete bollocks!
Setting limits in our lives--understanding when we need to take care of ourselves--does not make us failures. Quite the opposite.
But sometimes it feels like it.
When my world becomes black and I cannot function, when I cannot do as much as the months before, I feel like a failure. I feel pathetic. I'm not going to lie. I ask myself, over and over and over again, "What the hell is wrong with me?"
But there is nothing wrong with me per se. I live with a mental illness. I have limitations. This does not make me, nor you, a failure in any sense of the word. It means we need to learn how to take care of ourselves when it matters most: All the time.
I saw my psychiatrist recently. I told her I felt I was pushing really hard with work and having a tough time keeping up. I was depressed; I was getting sicker because I refused to slow down. I grew up with two workaholic parents. The apple did not fall far from the tree.
She said something to me that made me as angry as it did pleased:
"Natalie, if you don't slow down you will not be able to function at all."
I was angry. I don't like anyone telling me what to do. I give the evil eye like the best of them. But she was right. I slowed down a little. I recognized that I have limitations and I am not a failure because I need to take care of myself.
And either are you.
APA Reference
Champagne, N. (2012, June 28). Mental Health and Recognizing Limitations, HealthyPlace. Retrieved on 2019, September 15 from https://www.healthyplace.com/blogs/recoveringfrommentalillness/2012/06/mental-health-and-recognizing-limitations
Author: Natalie Jeanne Champagne