Are You Paying Attention To What You Are Paying Attention To?
Be mindful of the very moment you are living. Start exactly this second. You don't wait . . . ~ Alexandra Stoddard
Where Does Your Mind Go?
Are you paying attention? When you drive your car, are you on autopilot or on alert? When you are in conversation, are you engaging with the other or thinking of something else?
As I was sitting in the backyard of a dear friend, taking in the scenic backdrop of rolling hills, sprawling green trees, magnificent limestone cliffs, and a serene lake, my mind harkened back to a trip I took to Los Colinas De Cuncumen. Just thinking about it fills me with joy. This was a place absent of technology and social fanfare. It was a place where peace and serenity embraced me the moment I arrived and, quite frankly, it is still with me today. It was an opportunity for me to reflect on the core of who I was as a human being. Many questions arose during my time there, but the one that continues to surface is, where does your mind go?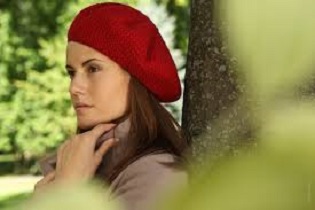 The mind is a place where you experience private thoughts that no one else knows about. Sometimes we turn to those private thoughts in the middle of a conversation or activity and forget to tell the other person we checked out for a moment. Just the other day, while talking with my sister, she asked me, where did you go? In all likelihood we all want to stay present in the moment, but often in the hustle and bustle of daily life, we get distracted. Perhaps it's mindlessness. On the other hand, maybe it's simply zany life overload.
6 Basics of Being Present Where You Are
Keeping track of when and where your mind goes may seem silly. Let's face it, when we check out it causes us to be less engaging and less effective. We are no longer actively listening and behaving, just existing in the moment without being present in it. Staying present where you are takes personal work.
Take deep breaths.
Hydrate with water.
Practice focusing.
Meditate (improves brain function).
Exercise regularly.
Observe healthy sleep habits
You can also find Dr. Savion on her website, Google+, Twitter, Linkedin and Facebook.
APA Reference
Savion, S. (2014, August 9). Are You Paying Attention To What You Are Paying Attention To?, HealthyPlace. Retrieved on 2023, October 2 from https://www.healthyplace.com/blogs/livingablissfullife/2014/08/are-you-paying-attention-to-what-you-are-paying-attention-to
Author: Sydney Savion, D.Ed.