Live Life Now: Living in the Present Moment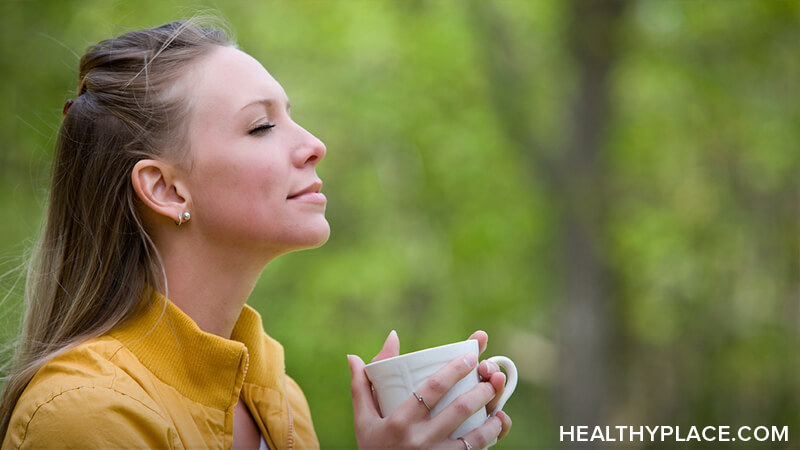 We all need to learn to live life now. Spending all of our mental energy focused on the past or the future means that we aren't living in the present. We aren't living our lives right now, and, honestly, the present moment is truly the only time we have to live. Many of us are constantly distracted, but I'd encourage each of us to live life now and be fully present in this moment.
How You Don't Live Your Life Right Now
A lot of us spend our lives rehashing the past, thinking about what we could have done differently, wondering how things might have worked out if only we had said or done X, Y, or Z.
Or we project into the future. We think about how great our lives will be when such and such happens. We tell ourselves, "One day, I'll do that."
Spending all of our mental energy focused on the past or the future means that we aren't present in the now. When we don't live our lives in the now, we leave ourselves with no time to truly live.
How to Live Your Life Right Now
If you want to live your life right now, then you must learn to resist the urge to let distractions take over, which is, admittedly, hard to do in this day and age (Life Is a Meditation). So here are some tips for how to cultivate the practice of living life in the present moment.
Sit in silence. Turn off your phone. Close your laptop. Just sit, close your eyes, and be silent for a few moments. When a thought pops into your head, let it go. Or label it, "thought passing through," but don't engage with it.
Do nothing. Stop being so busy and trying fill every moment. Stop agreeing to do more than you have time to do. Stop planning tomorrow and the day after and the day after that. Instead, take some time to do absolutely nothing.
Develop awareness. Notice what is happening to you in the moment. Do you feel the warmth of the sun or a gentle breeze? Do you hear birds singing or people talking? Be a witness to the life you are living, all that is happening around you.
Give your whole attention to whomever or whatever is present in your life right now. If someone is talking to you, listen deeply to that person, concentrate on what he or she is saying rather than planning your response. If you are eating a meal, note the taste, texture, and smell of the food. Enjoy the experience rather than doing it while working, reading, or eating.
Start a Practice of Living Life Now
Living your life in the present moment lis a practice that can be cultivated just like meditation, or exercise, or cooking. It takes effort, concerted effort, to bring our minds to the present moment, to live life right now, but it can be done, and it can help bring you bliss.
Live Life As It's Happening: Live Now
To learn more about why living life now is important, watch this video.
APA Reference
Morin, S. (2017, April 25). Live Life Now: Living in the Present Moment, HealthyPlace. Retrieved on 2023, September 24 from https://www.healthyplace.com/blogs/livingablissfullife/2017/04/live-life-now
Author: Silke Morin