I Use Coping Skills to Help with My Suicidal Thoughts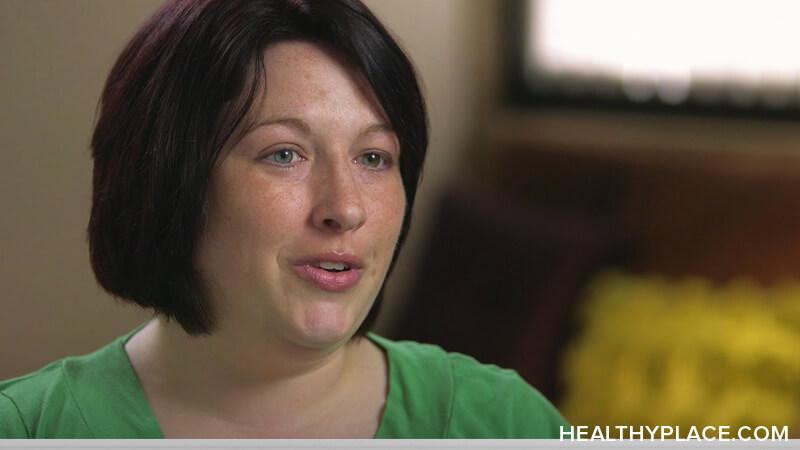 Trigger warning: This post involves a frank discussion of suicidal thoughts.
My schizoaffective suicidal thoughts used to really scare me. I was frightened to the point that I went to the emergency room three times because of them and was even hospitalized once. I was afraid I was actually going to hurt myself. But slowly, over the years, I realized that, as scary as the thoughts were, I wasn't going to die by suicide. The evidence is that I have had these thoughts for decades. And instead of hurting myself, I took care of myself and have built up coping skills for dealing with my schizoaffective suicidal thoughts.
Coping Skills I Use for My Schizoaffective Suicidal Thoughts
Before I get into my coping skills, I want to stress that this is my journey and everyone's journey is different. I have found ways to deal with suicidal thoughts using coping skills, but handling suicidal thoughts that way won't work for everyone. When in doubt, call 9-8-8 or go to your nearest emergency room.
That said, I need to use coping skills that both calm me down and cheer me up since I have schizoaffective disorder, bipolar type, which means I suffer from bipolar depression and the anxiety that so often accompanies schizoaffective disorder and bipolar disorder.
Calling My Mom Especially Helps with My Schizoaffective Suicidal Thoughts
The first thing I do when I have suicidal thoughts is to call my mom. Often, I don't even tell her I'm having suicidal thoughts. Just hearing her voice helps. But usually, I do tell her. I tell her what's making me have suicidal thoughts. Just talking it through, out loud, with her makes it seem more manageable. She's always very compassionate and full of good advice. Once I told her she was my "bonus therapist." (I see a professional therapist, too.)
Sometimes, my mom isn't available, though. In that case, I might take a nap. I used to take a bath or go for a walk, but now I have arthritis in my knees, and that makes it painful to get in or up from the tub or to even walk around my apartment (which, of course, I have to do), let alone walking down a flight of stairs to go for a long walk outside. I really miss taking baths and going for long walks outside. I miss a lot of things I can't do anymore because of my knees, though I am getting treatment. Actually, yesterday I was having schizoaffective suicidal thoughts in large part due to the state of my knees, even though I'm taking measures to help ease the pain and arthritis. So, I called my mom, we talked, and then I took a nap.
I've also put together a shrine by my bed that reminds me of all the things I have to live for. It's mainly pictures of people I love and who I wouldn't want to hurt by my suicide. I have adorable pictures of my brother John when he was little, and of my niece, my brother Billy's baby, who is named Calabria after the region of Italy my family comes from. I also have a picture of my husband Tom and me on our wedding day, framed with a Door County, Wisconsin, picture frame that reminds me of our honeymoon and so many other trips there.
This is what works for me. I can't stress enough that thoughts of suicide should be treated very seriously. If you have a plan to hurt yourself (which I have never had) or are in doubt about the severity of your suicidal feelings, you should call 9-8-8 or go to your nearest emergency room.
If you feel that you may hurt yourself or someone else, call 9-1-1 immediately.

For more information on suicide, see our suicide information, resources, and support section. For additional mental health help, please see our mental health hotline numbers and referral information section.
APA Reference
Caudy, E. (2022, September 1). I Use Coping Skills to Help with My Suicidal Thoughts, HealthyPlace. Retrieved on 2023, December 11 from https://www.healthyplace.com/blogs/creativeschizophrenia/2022/9/i-use-coping-skills-to-help-with-my-suicidal-thoughts
Author: Elizabeth Caudy