About Elizabeth Caudy, Author of "Creative Schizophrenia"
My name is Elizabeth Caudy. When I was little, I always knew my uncle was different. As I grew older, I was able to grasp that he had schizophrenia. Since I knew schizophrenia ran in families, I was always afraid that I would become schizophrenic. And I did.
My Schizophrenic, Psychotic Break
I had my first psychotic episode in 1998 while a student at the Rhode Island School of Design. I was 19 years old. Susanna Kaysen writes in Girl, Interrupted that "most people go insane slowly, while for others it's swift and complete." For me, it was both. It was clear that I was suffering emotionally through my teens, and then one day I was calling up my mom from college and telling her George Harrison was following me.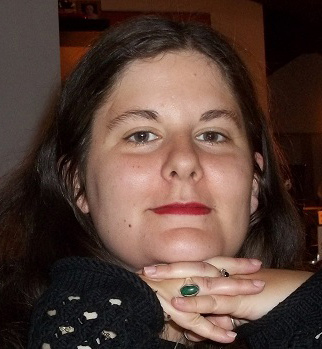 It wasn't just George Harrison. I literally thought the whole world was out to get me. I dealt with this by hiding out in the bathroom and chain smoking, being careful not to be in view of the window. I was prescribed an antipsychotic, and after a few weeks on the medication, I realized it had all been in my head. I came to the awful understanding that my whole reality for those few weeks had just not happened. As the doctor in the movie A Beautiful Mind said, "Imagine what kind of hell that would be."
My Schizophrenia Now
I am now on a cocktail of medications that seems to be working for me, even though an antipsychotic makes me overweight and I still occasionally hear voices. I used to be a chain smoker, before I quit smoking, but that's really the most harmful thing I ever did. Still, there's this stigma that people with schizophrenia who hear voices are violent. I'm thrilled to be writing for Creative Schizophrenia as a way to bust that stigma. I consider my writing to be a form of activism as well as of artistry.
Why I'm Writing for "Creative Schizophrenia"
My favorite thing about communicating about my illness is when people who I think have it all together tell me that, in a small way, they can relate to what I'm saying. That's busting stigma. Since I have a Master's of Fine Arts in photography, am married, work a day job, and am now, thanks to HealthyPlace, a writer with an audience I care about, I hope other people with schizophrenia will see that you can have a full life with this disease. It doesn't mean you have to live in a hospital your whole life like my uncle did. Yes, it's a terrible illness that I struggle with daily, but it's not the end of the world.
More about Elizabeth Caudy and "Creative Schizophrenia"
http://youtu.be/hOd8ahAiOV0
Find Elizabeth on Twitter, Google+, Facebook, and her personal blog.