Why This Schizoaffective Is Seeing a Dietician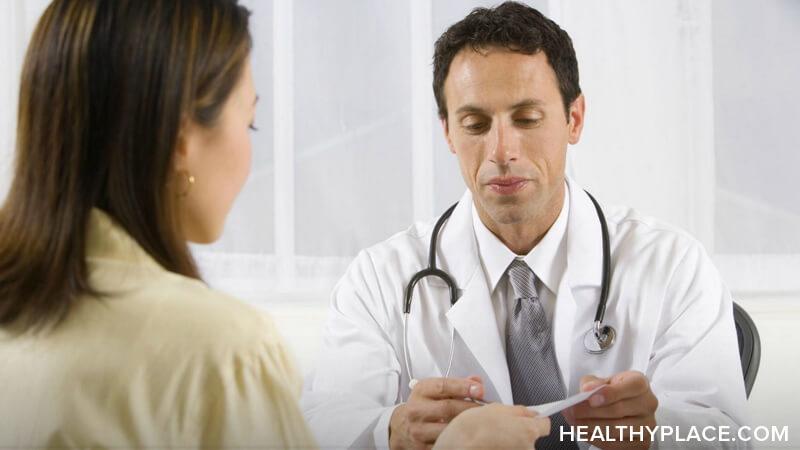 I've mentioned before that I wanted to see a dietician/nutritionist. The reason is that I want to lose weight to take pressure off of my arthritic knees. I was supposed to go at the end of May, but the doctor had an emergency, so she couldn't see clients on the day of my appointment. My husband, Tom, and I went in to see her on June 16. Here's how it went and how it's going.
Schizoaffective Disorder and Seeing a Dietician
I joined my first weight loss program almost 20 years ago, and it didn't work for me. I joined it because my medication for my schizoaffective disorder had made me gain a lot of weight. The leader of the group was not very helpful. When I asked her about losing weight while on the medication, she just said that would make it harder. I already knew this. Also, I absolutely hated that they weighed us every week when we came in, in front of everyone. Finally, before I left that program, I was trying to lose weight while I was trying to quit smoking. I do not recommend this. (I have successfully quit smoking since then.) When I asked the leader about this, she said that's tough.
I'm telling you all of this to illustrate that I was very wary of seeing a dietician. My schizoaffective disorder kicked in the worst-case scenario from past experiences. I've been through the worst-case scenario, and I didn't stick with it. The program I'm in now, though, is a lot more realistic. First of all, my dietician is not focused on the number on a scale. She wants me to focus on feeling better and on my knees feeling better. She kept it simple--cut down on sugar and carbs.
My Medication for Schizoaffective Disorder Still Makes Me Overweight
It is still true that my medication is making the pounds stick and adding more. I weigh more now than I ever have in my life. On top of the weight from my antipsychotic, I've also gained a lot of weight from increasing my mood stabilizer. It's worth it that my mood stabilizer was increased, though, because it helped me to stop hearing voices. And the particular antipsychotic I'm on is worth it because it keeps me stable. I have tried other antipsychotics for my schizoaffective disorder. They didn't keep me stable, mentally, as this one does. Stability I can count on is very important to me. Anyway, if I weren't taking medication, I would probably weigh more than I did when I was 19, when I started taking the antipsychotic, but nowhere near what I now weigh at age 43.
I think the thing I'm most relieved about with this dietician is that Tom and I can still get carry-out or fast food. Tom cooks sometimes, but he works outside the home all day, and I don't cook. It's just easier many nights for us to get fast food. My schizoaffective disorder makes me a little afraid to cook because I'm worried I'll burn down the apartment. I know a lot of people with schizoaffective disorder can cook, and many people find it soothing. I even think that maybe I'll learn to cook within the next few months. I want to learn someday.
So, I feel good about my new dietician. So far, for the most part, this is working for me. I can't wait until my knees start feeling better. Losing weight is just a bonus.
APA Reference
Caudy, E. (2022, July 7). Why This Schizoaffective Is Seeing a Dietician, HealthyPlace. Retrieved on 2023, December 11 from https://www.healthyplace.com/blogs/creativeschizophrenia/2022/7/why-this-schizoaffective-is-seeing-a-dietician
Author: Elizabeth Caudy
This is really great information! Thank you for sharing, Elizabeth.
Dear Lizanne, Thank you for your comment. I'm so glad you enjoyed the article. Elizabeth.
Leave a reply