New Professionals for Treating My Schizoaffective Disorder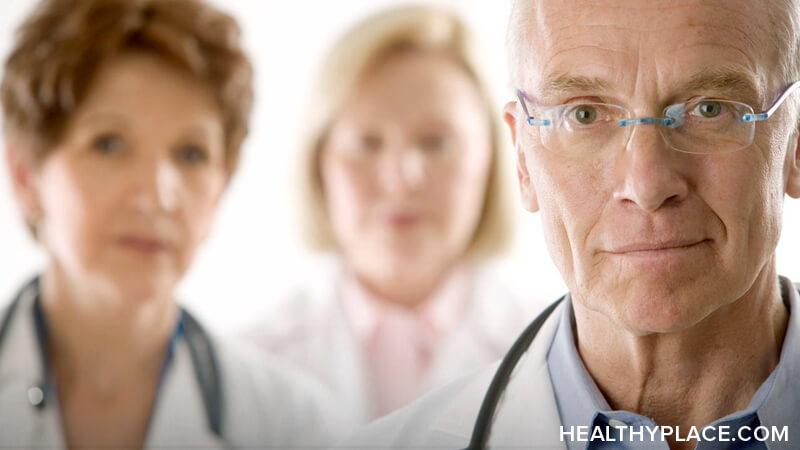 My psychopharmacologist of the past 20 years is retiring, and my former psychotherapist moved out of state, so I had to find a new therapist to treat my schizoaffective disorder and a new practitioner to prescribe psychiatric medication for my schizoaffective disorder.
I Have Found 2 New Professionals to Treat My Schizoaffective Disorder
I'm really lucky because I found two new practitioners whom I really like. I found a nurse practitioner to prescribe my medication. She came highly recommended by my former therapist, and she's wonderful. The fact that my therapist recommended her made me trust her, as much as I could at first. You see, I am slow to trust people. But I have good instincts and decided after just one meeting she would be a great person to prescribe my medication. Part of the challenge was that I temporarily didn't have insurance at the time, so I didn't feel free to shop around for someone and breathed a sigh of relief when my first encounter went so well. I actually met with her a couple more times before my husband's insurance for his new job kicked in. As soon as it did, I had a plan and a practitioner in place, so I was finally able to get blood work done and get new medication. I appreciate her being so patient with that whole process.
I wrote in my last article about finding someone new to prescribe my medication that I need someone who really listens to me. Well, my new nurse practitioner really does. For example, usually, antipsychotics help with voices, but in my case, my mood stabilizer takes on that job. My nurse practitioner believes me and respects that. I've had psychiatrists before who wouldn't have.
Art Therapy Soothes My Schizoaffective Anxiety
My new therapist is great, too, and her office is a short walk from my apartment. She practices both talk therapy and art therapy, and she studied art therapy at my alma mater, The School of the Art Institute of Chicago (SAIC). I knew she was an art therapist before I met with her for the first time, and I jokingly told my husband Tom that if she had gotten her degree at SAIC, I would definitely go with her. But I quickly discovered other reasons that made this a good fit. She seemed really warm and open when we first met, and she didn't freak out when I said I experience suicidal ideation from time to time. (The ideation never becomes a more serious threat.) I am also really excited to participate in art therapy.
The art therapy part of our sessions is such a healing bonus. I'm making a collage out of my photographs, and it's very relaxing as well as creative. My first piece is going to be about female empowerment. We often talk while I'm working on my art project. Sometimes, I've noticed, doing the art project brings up things I didn't realize I needed to talk about.
So, again, I feel very lucky that I've found these two practitioners, and we work so well together. My nurse practitioner and I have been meeting virtually. Hopefully, we can keep meeting virtually until the delta variant of COVID-19 is under control so I can take the train to her office and not have to worry about driving.
If you are experiencing suicidal thoughts, please click here for hotlines and resources.
APA Reference
Caudy, E. (2021, September 2). New Professionals for Treating My Schizoaffective Disorder, HealthyPlace. Retrieved on 2023, September 24 from https://www.healthyplace.com/blogs/creativeschizophrenia/2021/9/new-professionals-for-treating-my-schizoaffective-disorder
Author: Elizabeth Caudy