Schizoaffective Disorder and Experiencing a Van Gogh Exhibit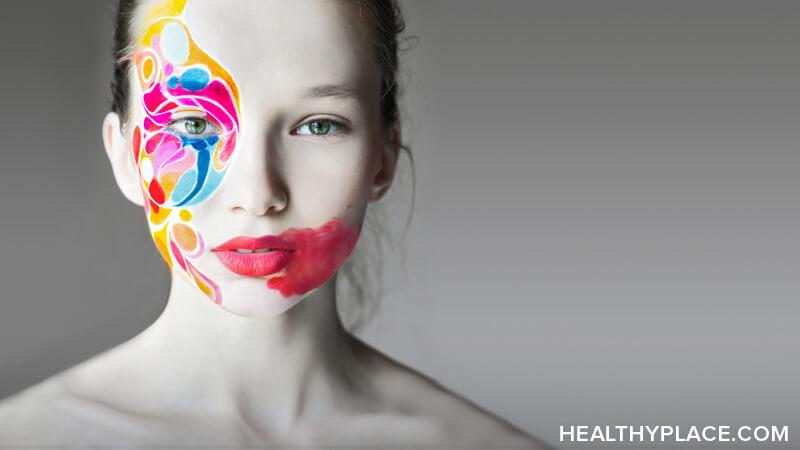 To celebrate my husband Tom's birthday last week, we went to the Immersive Van Gogh Exhibit, Chicago, one of several venues of this virtual show. I was afraid my schizoaffective symptoms might get in the way of enjoying the exhibit or even be triggered by all the lighting and music. But the experience turned out to be so beautiful--it brought tears to my eyes. Here's why.
Going to See the Work of Van Gogh with Schizoaffective Disorder
First of all, here's some background on the exhibit. It's not a conventional art exhibit. Vincent Van Gogh's images are projected onto the surfaces of the walls and floor of the Germania Building, an 1880's landmark in Chicago. Classical music accompanies the images of Van Gogh's famous paintings, such as Sunflowers and Starry Night. I actually brought my earplugs in case the music was too intense for my schizoaffective anxiety, but I didn't need them--the music proved to be quite relaxing.
Tom and I had VIP passes, so we got cushions for sitting on the floor and two posters of two different Van Gogh self-portraits. I was glad the posters weren't of Starry Night, not because I don't love that beautiful work but because we already have a poster of that masterpiece hanging in our bedroom.
I must say, I feel a bit of a kinship with Van Gogh, mostly because of his mental illness, even though art historians are unsure exactly what mental illness he had. Tom and I went to a traditional Van Gogh exhibit a few years ago at the Art Institute of Chicago, and I started to have a "schizoaffective moment." I was shaming myself and trying to get myself to "snap out of it," but then I told myself that I should just have my schizoaffective moment because Van Gogh would totally sympathize. And, you know what? That made it go away. For the record, my "schizoaffective moment" didn't involve hallucinations or disruptive behavior. It was just a feeling of restlessness and anxiety.
Despite My Schizoaffective Disorder, the Van Gogh Exhibit Went Well
But I didn't feel anything but positive vibes at the Immersive Van Gogh Exhibit. I did tear up, as I mentioned in the beginning, with the flow experience of being completely in the moment. And I got tears in my eyes because I wished so dearly I could always feel this way--appreciate the beauty in life--instead of getting ground down by the boring, tedious details that always drive me batty.
Tom and I are both glad the Van Gogh exhibit went so well. There was one really funny thing at the exhibit: the sign pointing to the bathrooms said, "Have to Gogh?" Also, we had fun looking around at the gift shop.
The experience was a blessing from start to finish.
To learn more about why I feel a kinship with Van Gogh, watch this.
APA Reference
Caudy, E. (2021, August 19). Schizoaffective Disorder and Experiencing a Van Gogh Exhibit, HealthyPlace. Retrieved on 2022, September 27 from https://www.healthyplace.com/blogs/creativeschizophrenia/2021/8/schizoaffective-disorder-and-experiencing-a-van-gogh-exhibit
Author: Elizabeth Caudy
You're so brave for sharing this Elizabeth! Thank you again. I'm glad you had a good experience with the exhibit!
I love you so much❤️
Dear John, Thank you for your comment. If you haven't seen the Immersive Van Gogh Exhibit, I highly recommend it. I love you too!
Leave a reply