Schizophrenia, Schizoaffective Disorder, Suicidal Ideation
As part of my schizoaffective disorder, I sometimes suffer from suicidal ideation, which is different from being suicidal. Basically, it means I think about killing myself, but I've never made an actual attempt. Still, it's scary, because 10% of people with schizophrenia and 10% of people with schizoaffective disorder die of suicide. Suicidal ideation in schizoaffective disorder, schizophrenia is so scary that one time I decided I had to go to the hospital.
Schizophrenia, Schizoaffective Disorder and the Hospital
I was living with my fiancé (now my husband), and asked him to take me to our local mental hospital because of frequent suicidal ideations (thoughts) I was having due to my schizoaffective disorder. No one could understand why I needed to be checked into the hospital; after all, I had an engagement ring on my finger. The truth was that my schizoaffective brain had a very hard time grappling with this huge life change. For one thing, except for college, when I was first diagnosed with schizophrenia, I had lived with my parents my whole life. For another, I was now going to be sharing my life with another person, and as wonderful as he is, at the time it was a very stressful prospect. We were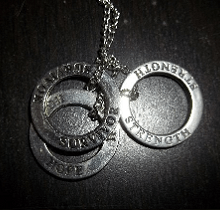 planning to remain child-free, so at least there wasn't that added stressor. But, to give you an idea of how stressed out I was, I developed serious acne while I was engaged when otherwise my complexion had been flawless. My fiancé really proved himself when I was in the psychiatric hospital. Some of my relatives even questioned him about whether he knew what he was signing up for. He simply said, "I know." He visited me every night I was in the hospital and even brought me sushi one night. I will never forget how much my husband cared for me when I was in the hospital for suicidal ideation. We weren't even married yet and he could easily have walked away from his schizoaffective bride-to-be.
Schizophrenia, Schizoaffective Disorder and Self-Harm
This is really hard for me to write about because I'm sorry to say I've done it. I'm not going to tell you exactly what happened in case it's triggering, but I have self-harmed. The second time I self-harmed, when I was in my 20s, I had abruptly been taken off my antidepressant because it started causing me to have seizures. The first time I self-harmed I was a teenager. It was before I was diagnosed with schizophrenia or schizoaffective disorder or on any medications and I was really bored, lonely, and depressed.
How Schizoaffective Suicidal Ideation Affects Me Today
The reason I'm writing this now is that I have been having suicidal ideation and thoughts of self-harm recently. I blame the time of year—I always get really crazy around February and March (which is when I'm writing this). Winter and short days have lingered too long by then. I also blame the current episode on the fact that my antidepressant is being tweaked. Whatever the reason, I would never act on these impulses because I've seen what suicide can do and I wouldn't want to do that to my friends and family, especially my husband. I have a support system that includes my husband, my parents, my therapist, and my psychopharmacologist. However I might feel now, I know I will get through this.
More About Suicidal Ideation and Schizophrenia, Schizoaffective Disorder
http://youtu.be/u2f7MV_Ad5g
Click here for mental health hotline numbers and referral resources.
Photo by Elizabeth Caudy.
Find Elizabeth on Twitter, Google+, Facebook, and her personal blog.
APA Reference
Caudy, E. (2015, April 7). Schizophrenia, Schizoaffective Disorder, Suicidal Ideation, HealthyPlace. Retrieved on 2019, July 17 from https://www.healthyplace.com/blogs/creativeschizophrenia/2015/04/schizophrenia-schizoaffective-disorder-suicidal-ideation
Author: Elizabeth Caudy
I'm glad you posted that comment. It was nice to get a perspective from a caretaker/spouse so I know better what my spouse goes through.
Being calm is key. Thanks for posting.
I'm sorry about your brother... but know it does get better. I am thankful for my husband every day. Thanks for the comment.
Leave a reply