Schizophrenia and What a Psychotic Episode is Like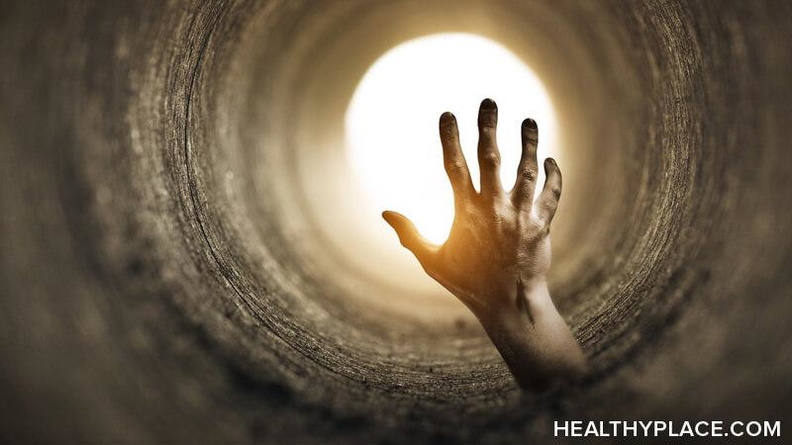 Schizophrenia and schizoaffective disorder are scary words to a lot of people but knowing that psychotic episode is like might help alleviate that.. They assume that those of us who have these illnesses are violent and that the voices we hear tell us to kill people. This isn't the case as my own experience with psychosis will show you. People do not need to fear people with schizophrenia or schizoaffective disorder or their psychotic episodes.
Schizophrenia, Schizoaffective Disorder, and What It's Like to Be Psychotic
I recently read a journal entry I wrote shortly after I had my schizophrenic psychotic episode. I would like to find the journal I kept during my psychotic episode, but from what I remember, it probably wouldn't make any sense. I do know that I covered the covers of the journal with stickers, something I wouldn't normally do. I also "communicated" with the people who I thought were following me by writing to them through my journal. So, there you have it, during my psychotic episode I spent a lot of time writing in a journal. Sounds pretty dangerous, huh?
It's really hard for me, now, to put into words what exactly what the psychotic episode was like for me as a person with schizoaffective disorder. This happened almost 17 years ago. But, I'm trying. I remember, especially from reading the journal written when the incident was fresh in my mind, about a parallel world that zoomed in and out of reality. Not only did I think people were following me, but that the people I saw on the street were actors sent by them to give me a message. I don't remember what the message was, but I do remember going up to random people on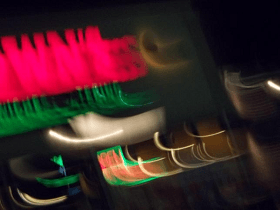 the street and talking to them. I didn't shout at them or threaten them, and when they made it clear they wanted out of the conversation I left them alone. So I was a polite schizophrenic psychotic.
Since everyone I saw was an actor, every change in scenery was a new act in a play. I had no idea what my role was. When I went to a party with my friends from high school, I just hung back and hoped no one would talk to me, because part of me knew I was crazy and I didn't know what I'd say. Again, that was very menacing. And I was back home from my college campus by then. The meds hadn't fully kicked in yet.
I'm not saying I was a saint when I was psychotic. I chain-smoked, and snuck a few ciggies even in places where smoking wasn't allowed. But back in the late '90s, smoking was allowed in more places than it is now.
Binge buying was another problem. I coaxed my dad into buying me a lot of stuff: a moonstone necklace, a long-sleeved tee from Target that had a Chinese dragon on the front, and a Goo Goo Dolls CD. (I would never have bought a Goo Goo Dolls CD if I hadn't been psychotic.)
I also borrowed my mom's rented car, which I wasn't supposed to be driving, to go buy a pack of cigarettes. In fact, I would say that is the worst thing I did while I was psychotic. My driving was not impaired by my psychosis, but if I had gotten into an accident with my mom's rented car, that would've been bad. But, you know what? I didn't.
Recovery from Schizophrenic and Schizoaffective Psychosis
In the midst of all this, I went on antipsychotic medication. It eventually stopped my psychotic episode, and I credit the fact that I haven't had a subsequent psychotic episode to my disciplined compliance with medications that caused weight gain and flattened my responses to sensations I needed to create my photographs. But I found new paths to creativity and my illness is one of them. I accepted the weight gain and exercised more to stay healthy. I wrote this to show that people with schizophrenia and schizoaffective disorder are not inherently dangerous. But it is a hard way to learn some of life's lessons, even the ones that made me stronger.
Photo by Elizabeth Caudy.
Find Elizabeth on Twitter, Google+, Facebook, and her personal blog.
APA Reference
Caudy, E. (2015, July 14). Schizophrenia and What a Psychotic Episode is Like, HealthyPlace. Retrieved on 2019, September 20 from https://www.healthyplace.com/blogs/creativeschizophrenia/2015/07/schizophrenia-and-what-a-psychotic-episode-is-like
Author: Elizabeth Caudy