Music Soothes My Schizoaffective Disorder, Mostly Tori Amos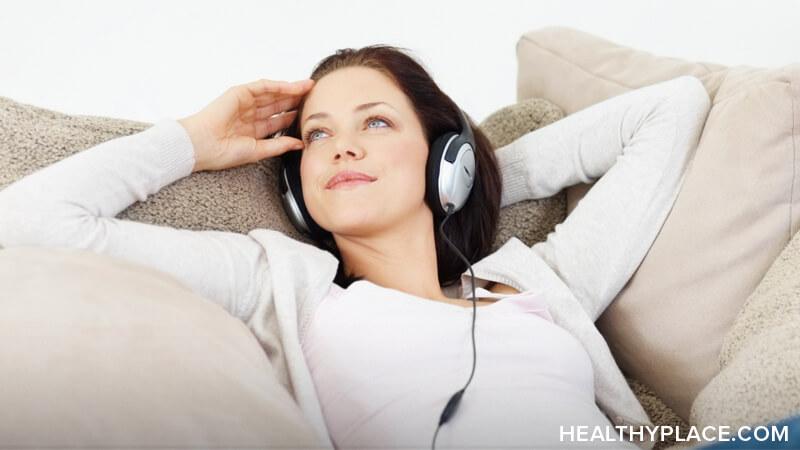 Music soothes my schizoaffective disorder and I've been a fan of Tori Amos since I was in high school in the 1990s, before my first schizoaffective psychotic episode. Amos' heyday was in the '90s, but she's continued making music about controversial themes such as sexuality, suicide, and rape since then. Her fearlessness in what she sings about as she straddles her piano bench has comforted me since I first started listening to her and especially comforts my schizoaffective anxiety now that her music has gotten more mellow--although her lyrics still pack a punch.
A Tori Amos Music DVD that Soothes My Schizoaffective Disorder
Music soothes my schizoaffective disorder--especially when I hear voices. I haven't heard voices in several months now, but when I used to hear voices--and I heard them often--I would watch the DVD of Tori Amos: Live from the Artists Den. It's an intimate concert in which she sings while playing the piano and a keyboard, often at the same time. Just her music and watching her in that room--so evocative of autumn, my favorite season--and seeing her and her famous red hair soothed the voices.
Now, on the advice of my therapist, I watch the DVD when I am experiencing suicidal ideation, which is when you are having suicidal thoughts. I especially like the song "Wednesday," off of her 2002 album Scarlet's Walk, an album that deals with post-9/11 America. "Wednesday" is a song that my husband Tom and I joke is about me, mainly because of the opening line,
"Nothing here to fear, I'm just sitting around being foolish when there is work to be done."
Hearing her sing that there is nothing to fear is really soothing.
Tori Amos Songs that Speak to My Schizoaffective Disorder
Scarlet's Walk was Amos' first mellow album, in my opinion. I didn't even like it for years, preferring her edgier work. But now it's my favorite album of hers.
Another favorite is 2014's Unrepentant Geraldines. I love the song "Oysters," in which she asks,
"So can these shoes take me to who I was before?"
This theme of going back to a former self is echoed in her 2017 release Native Invader, where she sings in the first track, "Reindeer King,"
"Gotta get you back to you, get you back to you, you gotta get you back to you, get you back to you."
It's a theme I especially relate to now because I want to "get back to" a time when I didn't experience crippling schizoaffective anxiety.
By this, I do not mean I want to go back to a time before I had schizoaffective disorder. You see, in the summer of 2014, when I first started listening to "Oysters," my schizoaffective anxiety skyrocketed. Ironically, I think it was because I finally got my sleep cycle back to normal after sleeping all day and being up all night for years. In any case, I'm okay (as much as I can be) with having schizoaffective disorder now. It's the anxiety that is crushing.
A lot of us "Ears with Feet" (what we Tori Amos fans call ourselves) say Tori saved our lives. I get that. But when fans tell Tori she saved them, she tells them that, no, they saved themselves.
If you are having thoughts of harming yourself, click here for hotlines and resources.
Whose music soothes you? Share your favorites in the comments.
APA Reference
Caudy, E. (2020, June 25). Music Soothes My Schizoaffective Disorder, Mostly Tori Amos, HealthyPlace. Retrieved on 2023, May 29 from https://www.healthyplace.com/blogs/creativeschizophrenia/2020/6/music-soothes-my-schizoaffective-disorder-mostly-tori-amos
Author: Elizabeth Caudy