My Mom Inspires Me As I Live with Schizoaffective Disorder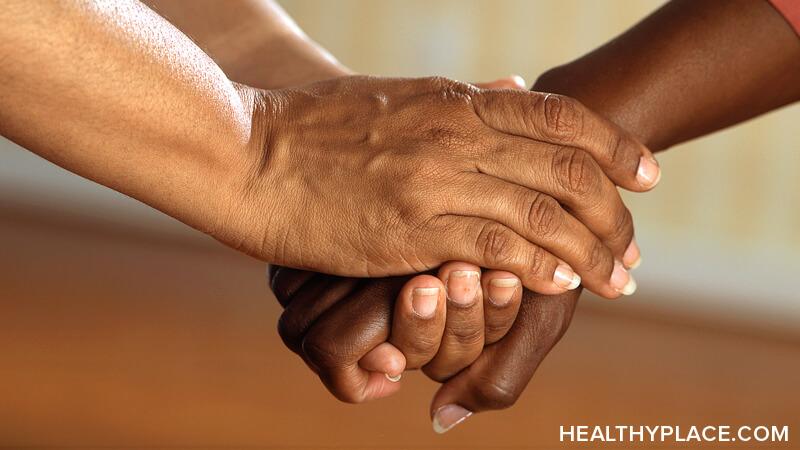 My mother inspires me. Don't get me wrong -- both of my parents are great. They have both been very supportive of me my whole life, including during my first and only psychotic break and my diagnosis of schizophrenia and then schizoaffective disorder, bipolar type. But in this article, I am going to focus on how my mother inspires me.
How My Mom Inspires Me
My Mom's Love Helped Me Through My Schizoaffective Psychotic Break
My mom is the most beautiful woman in the world (as I'm sure my father would agree). She's beautiful inside and out. She's also one of my two best friends, the other being my husband, Tom. I feel so blessed when we're having an intimate conversation and I see her pretty face looking at me with such love. It is that love that helped me get through my schizoaffective psychotic break in college.
When I first got sick far from home at the Rhode Island School of Design (RISD), my mom flew out east from our home near Chicago to be with me. I was put on an atypical antipsychotic medication as I tried my best to finish my semester while in the throes of a psychotic break. I got two incompletes and a D that I later raised to a B and I flew back to Chicago with my mom. In a few months, after I was no longer psychotic, I transferred to The School of the Art Institute of Chicago (SAIC).
My Mom's Love Helps with My Schizoaffective Disorder Today
My mom continues to inspire me and her love continues to help with my schizoaffective disorder today. Spending time with her inspires me to be the best version of myself I can be, whether we're hunting for sea glass on the beach or—one of my favorite times of the week—hanging out in her kitchen together while she cooks on Friday nights and I enjoy her homemade guacamole.
Part of the way my mom inspires me is that she has accomplished so much in her life. She was valedictorian of her high school class, she went to and now teaches at Northwestern University's prestigious Medill School of Journalism, she runs every day, and she's working on her fourth book, for starters. So, while all this is very inspiring, she's a tough act to follow.
Again, she's always been very supportive. While I may not have been anywhere near valedictorian in high school, I was very passionate about my art and did win my high school's art department award my senior year. My mom recognized and respected that my calling was art rather than academics.
So when mental illness reared its ugly head when I was in college, my mom was very loving, supportive, and wise. Never once did she expect me to "snap out of it" or "get over it." She still doesn't. That's why this beautiful, smart, and caring woman is one of my very best friends.
APA Reference
Caudy, E. (2019, May 2). My Mom Inspires Me As I Live with Schizoaffective Disorder, HealthyPlace. Retrieved on 2023, December 10 from https://www.healthyplace.com/blogs/creativeschizophrenia/2019/5/my-mom-inspires-me-as-i-live-with-schizoaffective-disorder
Author: Elizabeth Caudy