Returning to Work with Schizophrenia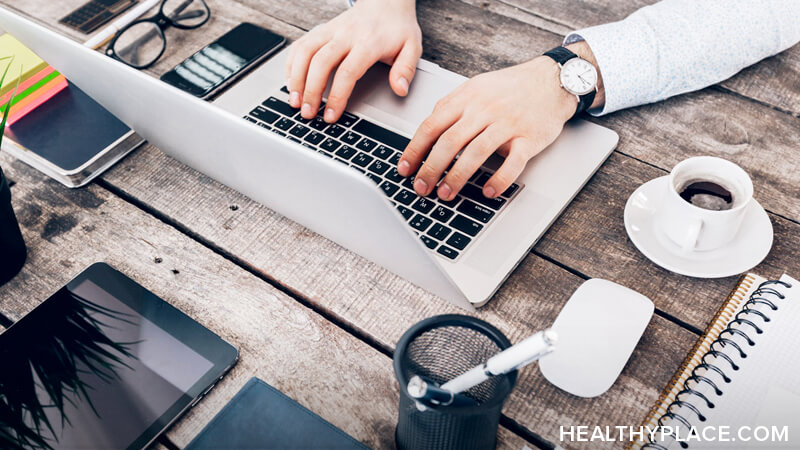 After a major psychotic break, returning to work with schizophrenia can be a daunting prospect. For me, learning to manage paranoia effectively enough to interact well with others and complete tasks efficiently took a significant length of time. Following my hospitalization in late 2017, I planned to return to work as a physician assistant within a few months. Then I planned to change specialties and return within a year. I didn't have a plan at all when I realized that my return to practicing medicine needed to be put on hold indefinitely due to my symptoms of schizophrenia. That's when my wife advised we think outside the box.
Returning to Work with Schizophrenia Required Thinking Outside the Box
She suggested we work together on a renovation project and that I work towards accepting a job as an adjunct professor at a local university. Well, the small scale renovation project she had in mind turned into a full-scale renovation of a 1910 farmhouse. Our plan to flip the house turned into a plan to operate a small bed and breakfast alongside a country pumpkin patch and a 9,000 square foot chicken-coop-turned event center. Then I was offered an adjunct faculty position at the same time I was invited to give three guest lectures for graduate programs. These offers coincided with an Easter egg hunt we held on our property for an expected 40 children (the actual attendance was over 100). The result of all of this occurring at once was fairly predictable. 
While I was explaining the rules of the Easter egg hunt (and before I was able to talk about sportsmanship), one of the children decided to make a break for the eggs, and the rest followed suit. Panic and anarchy reigned supreme, and I'm not only talking about the Easter egg hunt. The combination was too much for me to handle. I immediately retreated into a state of isolation and began to doubt myself. What on earth was I doing? I was trained to be a physician assistant, and here I was preparing to be a part-time college professor while renovating a house and running an Easter egg hunt. Paranoia and negative internal dialogue ensued and I collapsed mentally.
Returning to Work with Schizophrenia Isn't the Only Option
After spending most of the next day in bed, my wife decided it was time for some tough love. She rousted me from my recumbent position and insisted I talk to her. I blubbered through my issues, and she expressed several fundamental ideas concerning my new reality. She reminded me that I am not a failure for not returning to my field. I didn't give up; I pushed onward. Thinking outside the box about returning to work with schizophrenia denotes strength rather than weakness.
She encouraged me to remember that there is more to life than money and that my family loves me regardless of my earning potential. Finally, she stressed the importance of taking a day-by-day approach to life. It is good to have long term goals, but it can be detrimental to focus too intently on those goals. For me, it is crucial to prioritize and separate my goals into manageable parts to avoid being overwhelmed. 
As you attempt to return to employment following an episode of mental illness, remember what I've learned. Your career does not define you any more than your mental illness. Don't be afraid to think outside the box and take life as it comes. You might be surprised by where you end up. Being unable to return to your former field, or even to employment in general, does not make you a failure. You are a survivor. Therefore, you are a success above all else.         
APA Reference
Law, R. (2019, April 30). Returning to Work with Schizophrenia, HealthyPlace. Retrieved on 2023, September 28 from https://www.healthyplace.com/blogs/creativeschizophrenia/2019/4/returning-to-work-with-schizophrenia
Author: Randall Law