Talking to My Sister Helps with My Schizoaffective Disorder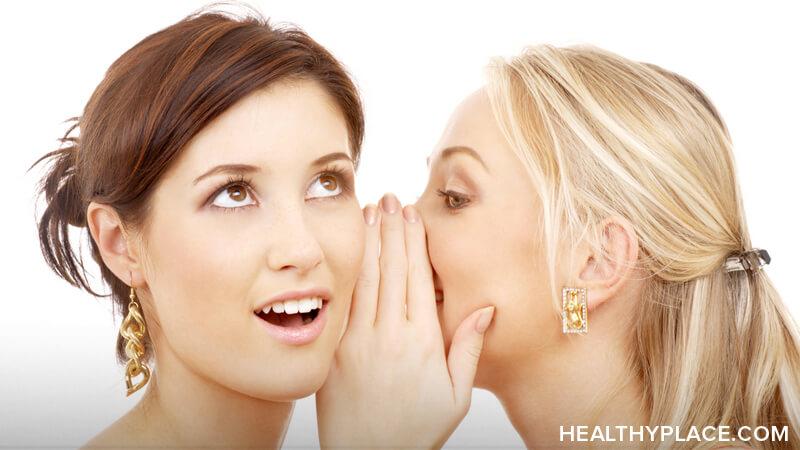 Talking to my sister helps my schizoaffective disorder so I'm grateful that several years ago, my sister Laura made the perfect request for a Christmas present—we would get together for a weekly phone call throughout the year. "No long lines waiting at the mall," she said. She knows crowds exacerbate my schizoaffective disorder. But the weekly phone calls help my schizoaffective disorder in other ways too—in ways I couldn't have predicted.
How Weekly Phone Calls with My Sister Help My Schizoaffective Disorder
My phone calls with my sister are kind of like a short therapy session. She always asks me how my schizoaffective voices are. This week, I was able to say I haven't heard them in over a week.
We usually talk at about 3:00 p.m. on Sunday, but sometimes we have to change it around. We're both flexible to each other's needs.
We're also flexible to each other in terms of politics. We're on opposite ends of the political spectrum but we are able to have civil conversations with each other on this topic. This makes me feel very good. The United States is so polarized right now so I feel proud that Laura and I are able to bridge that gap. Anything that makes me feel positive helps combat my schizoaffective depression.
My Schizoaffective Anxiety Makes Visiting My Sister Hard
Laura lives in Michigan and I only see her on Thanksgiving when her family comes to visit our parents in the Chicago area. I would visit her, her husband, and my nephews—when my brothers and parents go or on my own—but my schizoaffective anxiety makes this very hard. So I especially cherish these phone calls.
Aside from my schizoaffective voices and politics, we talk about how our parents are doing (I live two blocks away from our parents), funny things we've seen on Facebook because we're both addicted to Facebook, and books we're reading.
I don't think Laura knows how much it means to me that she wants a weekly phone call as a Christmas present, or that she wants to talk to me once a week, period. I've sort of gotten in the habit of isolating myself so often people have to really reach out to get past the wall I've built up. Almost the only chance I have to see friends is at parties, but my anxiety makes it extremely difficult to go to parties.
I am very blessed to have such a loving family. This article is about my sister, but my whole family really makes an effort to reach out to me. It means so much to me.
APA Reference
Caudy, E. (2019, November 14). Talking to My Sister Helps with My Schizoaffective Disorder, HealthyPlace. Retrieved on 2022, July 3 from https://www.healthyplace.com/blogs/creativeschizophrenia/2019/11/talking-to-my-sister-helps-with-my-schizoaffective-disorder
Author: Elizabeth Caudy