Depression and Setting Goals for the New Year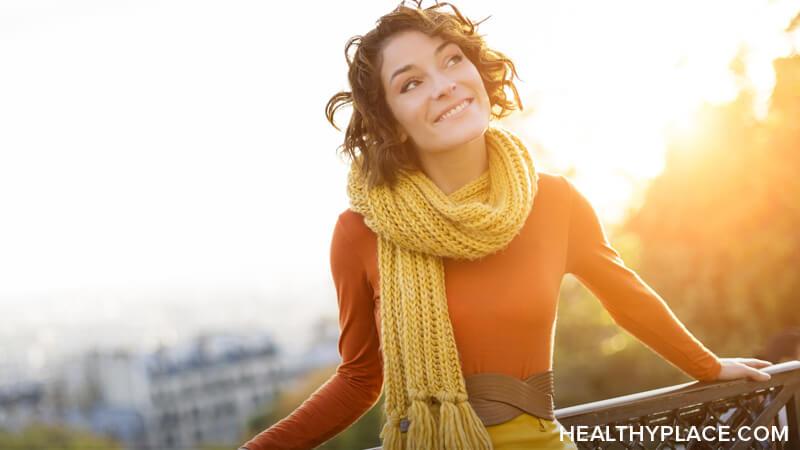 Depression often interferes with setting goals. Many people set resolutions for the new year, but doing so can lead to feelings of failure when these resolutions aren't met. Therefore, I suggest setting goals that will help us cope with our depression throughout the year 2019. Rather than using these goals as a means to improve things we see as flaws in ourselves as people often use resolutions to do, we should view these goals instead as ways of taking better care of our ourselves and working toward improving our mental health. So, let's get started on a list of goals that we'll find helpful as we cope with our depression in 2019.
Ideas for Goal-Setting with Depression
Make relaxation time for yourself a priority. This can be done in five to 10-minute increments each day, but at least once a month I recommend a longer period of time for the best results. For example, I read for at least a few minutes each night before bed. That's the nightly relaxation routine that helps me de-stress and cope with my depression so I can sleep better. For a more extended break, I meet a friend for lunch or dinner. Sometimes we shop or attend an event together. My goal is to do this at least once a month throughout the year 2019. Try making a list of things that you find relaxing and prioritize them this year. Let 2019 be the year you set and achieve goals to care for yourself so you can more effectively cope with your depression. 
Make physical activity a daily part of life. Movement improves both your body and your mind. Set a goal of getting in some sort of exercise each day ("The Best Exercises for Depression Treatment"). It could be a walk. It might be a simple workout at home or in the gym if that's your thing. There are many classes available for all types of interests -- find one that you'd like to try. I know how hard it can be to find the motivation to exercise. I've just gotten back into it myself after months of inactivity. I can honestly say that I feel much better now that I'm moving my body again. It's helping me physically and also mentally. I have set a goal to move my body in some way every day during 2019. 
Learn to say no. Sometimes we make things harder on ourselves by trying to please others. Personally, I've allowed guilt over my mental illness and how it affects others to sway me into saying yes to things when I've really wanted to say no. I have set a goal for 2019 that I will no longer say yes to things unless I truly want to do so. Coping with depression can be enough for me on some days. Add to that caring for my family and working on my writing, and there are times I simply don't have the energy or mental stamina left to take on other tasks. And that is okay. We don't have to explain ourselves or feel guilty when we say no. Just simply say no.
Give yourself and others grace. Those of us with depression are sometimes not very forgiving of ourselves and may also have trouble forgiving others as well. We tend to dwell on the worst of situations and events, and this can translate to people, too. So, for this upcoming year, I've set a goal of giving myself -- and others -- grace. I will remember that healing is not linear. I will also remember that most people mean well, even when their words don't sound as if they do. By showing grace to myself and others, I plan to make 2019 my best year yet.
What goals are you setting to help you cope with depression throughout 2019?
APA Reference
Smith, J. (2018, December 26). Depression and Setting Goals for the New Year, HealthyPlace. Retrieved on 2023, December 3 from https://www.healthyplace.com/blogs/copingwithdepression/2018/12/depression-and-setting-goals-for-the-new-year
Author: Jennifer Smith