Depression Can Drain You Of Your Will To Live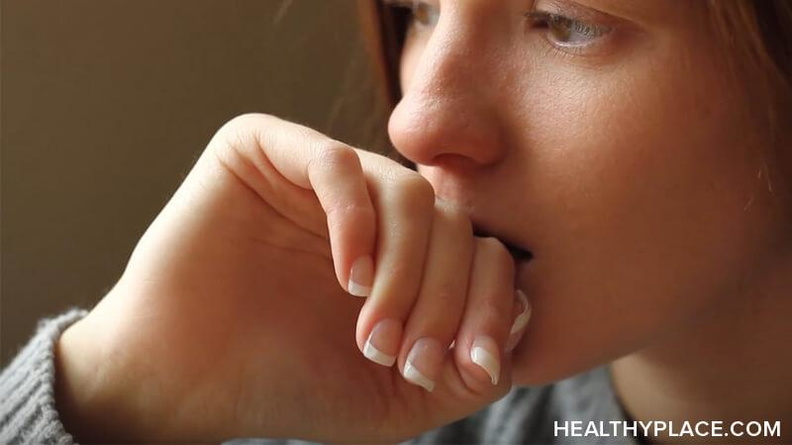 Depression can drain you of a lot of things: motivation, self-esteem, focus, decisiveness. The list is long (Why Live When You Feel Like Dying?). The very worst of these is when depression drains you of your will to live. I know. I've been there.
Depression Drained My Will to Live
I think about that day a lot, less than two years ago, when I almost killed myself. I sometimes wonder if I would have gone through with it. How much lower would I have needed to be? I was pretty low - holding the lethal pills in my hand. I felt so desperate, so sad, so lost and alone.
At the very lowest moment, I had one, very brief moment of clarity in which I asked myself to think about just one thing that I was looking forward to.
And then I lived.
The 'Just One Thing' That Stopped Depression From Draining My Will To Live (And More)
From that moment on, that technique of finding just one thing has become my saving grace. When I lack motivation, I tell myself to get up and do just one thing, like vacuum the rug. When my self-esteem is low, I remind myself about just one thing that I am good at, like writing. When my focus is blurred, I pick just one thing to concentrate on, like reading. When my depression threatened to swallow me whole, when I nearly took my own life, I thought of just one thing to stay my hand: my daughter's wedding.
Can Something So Small Stop Depression From Draining Your Will To Live?
It is a very rudimentary, yet powerful, technique I learned during cognitive behavioral therapy (CBT). People scoff at psychotherapy, calling it ineffective. When partnered with other treatments, psychotherapy and CBT can save your life.
Today, my particular battle is with this unbelievably long, brutally cold and snowy winter (What is Seasonal Affective Disorder, Seasonal Depression?). I'm trying very hard to think about just one thing I appreciate about the winter besides my love for wearing warm, cozy sweaters; the just one thing I appreciate about the winter is that is always ends (eventually), and it always ushers in the spring!
When depression is draining you of you will to live, of all those things that make you who you are, try, if you can, to think about just one thing that can help change your state of mind. Try it. It works!
APA Reference
Scott, L. (2014, March 16). Depression Can Drain You Of Your Will To Live, HealthyPlace. Retrieved on 2019, August 21 from https://www.healthyplace.com/blogs/copingwithdepression/2014/03/depression-is-draining
Author: Liana M Scott