Finding Yourself When You Have Depression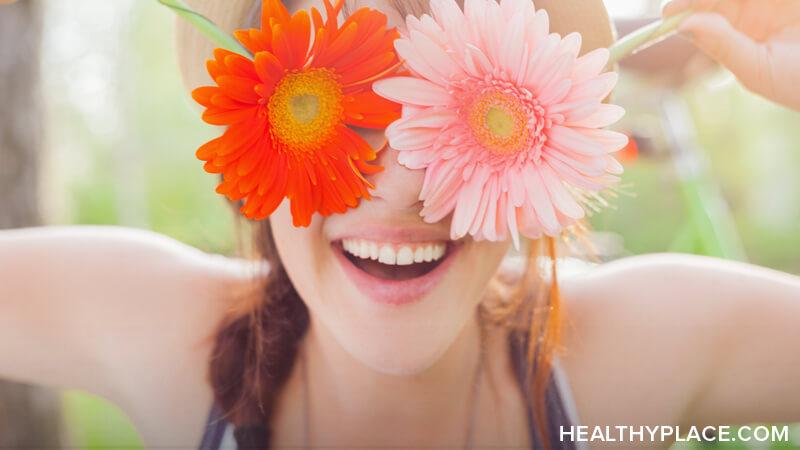 For those of us with depression, finding yourself is difficult because it's easy for us to lose sight of what makes us who we are: personalities, senses of humor, talents. Our interests and passions often get buried under the weight of the burdens we bear. Depression makes it hard for us to find ourselves; however, in spite of the hardship, it's a worthwhile investment we should make. Through my experiences, I've gained some insights I'd like to share with you about how finding yourself can truly be a great way to cope when you have depression. 
Finding Yourself Under the Weight of Depression
Finding yourself takes courage. You are braver than you realize. How will you know if you never take a chance? I know all too well about negative thoughts and self-talk. I totally get fears of failure and rejection. All of these things run through my mind on a loop as part of my depression, too. I understand how difficult it is to overcome this kind of thinking. It held me back from pursuing my dream of writing for far too long.
Then I took the first step. The second and third steps were easier. Now I'm running. I did not get the first couple of writing jobs I applied for, but I kept going. I'm glad I did because the perfect job eventually came to me. I encourage you to find yourself by being brave. Take a chance. Decide what it is that you want to do and then do it. Don't let depression hold you back.
Finding Yourself and Distracting from Depression
Finding yourself provides a distraction from depression. Now, I'm not advocating that we constantly distract ourselves from our depression, but sometimes we should. As long as we're following our treatment plans and taking care of our mental health, then it's fine (and even helpful) to have distractions.
I've discovered that since I've been pursuing those things that interest me -- and becoming actively involved in them -- my moods have been greatly improved. I have done crafts. I have read books about people and events that interest me. I've watched movies and TV shows that I normally wouldn't have just to expand my horizons. I've gotten together with friends and (gasp) new people more often. Now, when something piques my interest, I actually read a book/watch a movie about it. I am considering taking some cooking classes and joining or even starting a book club.
I'm staying busy while learning new things. I'm realizing I have interests I didn't even know I had until now. Yes, my depression is still here, but having distractions and other things to focus on has made me better equipped to fight it.
Finding Yourself to Reveal Your Beauty During Depression
Finding yourself reveals your beauty. When you can see clearly, past the depression, you will see that you are beautiful. You have unique characteristics and abilities. You have passions, talents, interests, and ideas. You are brave and strong. You've walked in darkness, yet you are still shining your light. You've been in the depths, but you can rise and soar.
Those of us who know the deepest pain can feel the greatest joy. I know. I promise. This week I'm two years out from a suicide attempt; I'm celebrating my life and rejoicing that I'm still here and still finding myself. You can do the same. I know that finding yourself when you have depression is difficult and sometimes painful, but the beauty revealed as you do makes it all worthwhile.
Watch this video for my thoughts on truly embracing who you are and not allowing depression or other people's opinions to hold you back.
APA Reference
Smith, J. (2019, January 9). Finding Yourself When You Have Depression , HealthyPlace. Retrieved on 2023, November 29 from https://www.healthyplace.com/blogs/copingwithdepression/2019/1/finding-yourself-when-you-have-depression
Author: Jennifer Smith